The Last Word festival is here to shake things up.
Experience 19 days of powerful, captivating performances. From poetry to podcasts, soundclashes to supper clubs, The Last Word blurs the lines between spoken word, music, circus, and cabaret.
See some of the most compelling and underrepresented voices pushing poetic conventions and provoking conversations around issues we face as a society.
See more of the Last Word
Get 20% off when booking two shows across the festival. The offer will be automatically applied at checkout.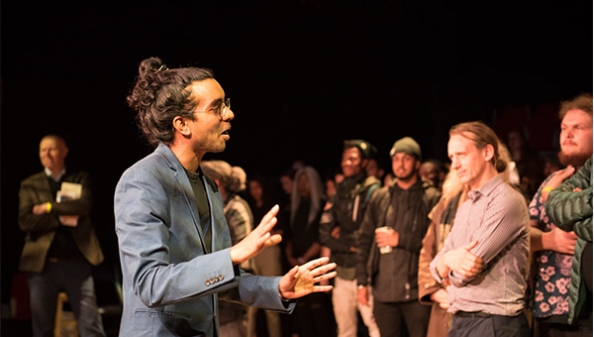 If you're a young poet, new to writing, or looking to hone your craft, check out our workshops and projects