We've always done things a bit differently here at the Roundhouse – just look at our eclectic history, boundary-pushing artistic programme and ambitious charity work.
We know our supporters like things to be one-of-a-kind, too.
So, we give you Ride the Roundhouse; a unique event for a unique charity.
The challenge is simple, ride 100 miles on a stationary bike in our iconic main space. You can go it alone, or rope in 3 friends to help you go the distance.
The bikes will fill our main space – the same room where legends like Prince, Britney Spears, Chemical Brothers, Patti Smith and Radiohead have all graced the stage.
Of course it wouldn't be a Roundhouse fundraiser without a party. Your ride will be sound tracked by live bands, DJs and performers all day. After all, it's what we do best.
There is a minimum sponsorship of £250 per rider. The money you raise will help support the thousands of young people that we work with each year, helping them to gain skills and confidence in the arts, media and creative industries.
Read about the incredible young people we work with here.
So the question is, are you up for the challenge?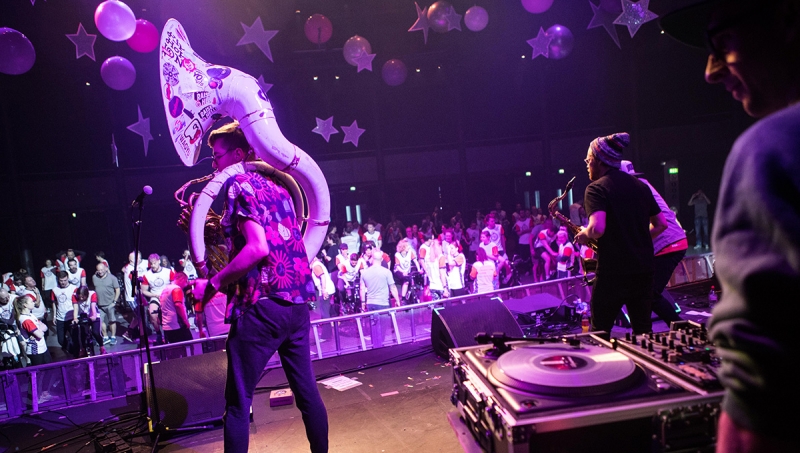 We had a great time competing against other teams and the music throughout the day kept us all going! It was great to see performances by the young people who we'd been raising funds for, who'll probably become the stars of tomorrow.
Previous Ride the Roundhouse Participant
The morale on the day was amazing; cycling beside Olympians was inspiring. I'm definitely taking part again next year and can't wait for another day of amazing music to raise money for an amazing cause.
Previous Ride the Roundhouse Participant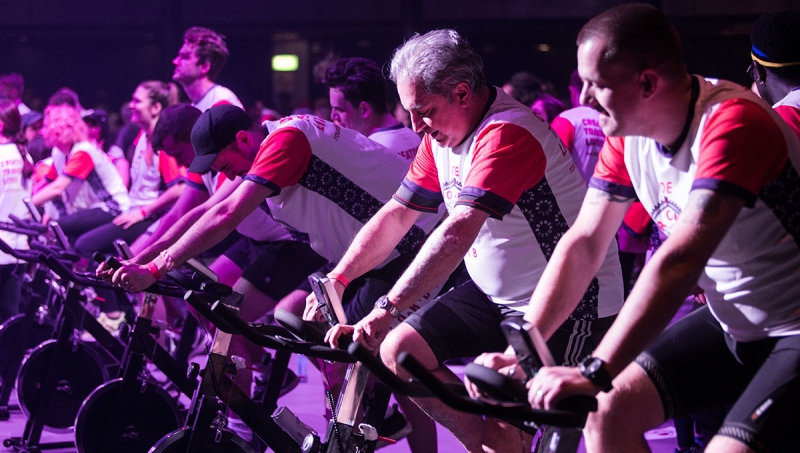 Essential Info
Individual Bike (1 Cyclist) – £25
Team Bike (Up to 4 Cyclists) – £25
There is a minimum sponsorship of £250 per rider.
If you're interested in purchasing more than one Team Bike, call Jessica Dellow on 0207 424 8487 or email jessica.dellow@roundhouse.org.uk