Part of In the Round, our series of unique all-seated, intimate performances.
Alice Russell has one of the UK's finest soul voices and so it's little wonder that she has won accolades from such a diverse range of people as Gilles Peterson, David Byrne, Dennis Coffey, Massive Attack's Daddy G and Lauren Laverne. She has also won over a whole host of producers – lending her strong, emotional tones to releases by Mr Scruff, Quantic, DJ Yoda and Nostalgia 77; the latter pairing producing the Seven Nation Army cover that demolished clubs for years. But following her first release, Under The Munka Moon, it's her records with long-time producer and bandleader TM Juke that she's best known. From their debut album My Favourite Letters through to To Dust, they have made some of the most arresting blues soul since the glory days of Aretha. Russell is an entrancing presence whether on a big stage with her 16-piece band or in an intimate club with a stripped down six-piece band. She is currently working on a new album set for release in 2020.
Alice Russell is a singer who commands attention and for In the Round she will be showcasing her new album for the first time – music she conceived to be performed in this very set up.
One of the greatest voices we have in this country.
The evening will see support from Roundhouse Resident Artist Manor The LateKid.
Our yearlong Resident Artists Programme facilitates the artistic development of outstanding emerging artists as they transition into the creative industries. Each year we recruit artists in Music, Circus and Performing Arts.
Alongside training and mentoring, the programme provides opportunities to perform on incredible stages within the Roundhouse and across a wide variety of platforms beyond our walls.
Watch
Listen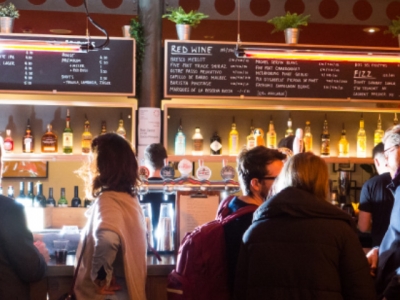 Pop Up Dining from the-recipe
Why not enhance your visit with some pre-gig dining? London based caterers the-recipe are continuing their residency in our kitchen, and have put together a classic menu combining favourites for the run of In the Round gigs. Explore the menu
Read More
Essential Info
Booking fees are £2.95 per ticket and £2.50 per order for delivery
Latecomers will be admitted throughout
Under 16s to be accompanied by an adult
AGED

16-25?

A handful of tickets are available at just £5 each for GET IN members.
Stage Times
7pm Doors
8pm The Latekid
9pm Alice Russell
11pm Curfew
Please note, timings are subject to change without notice