Join Ruth Sutoyé and special guests in an intimate night of storytelling through poetry, music, dance and visual art.
The work showcased will be directly responding to the themes from the Bald Black Girl(s) visual project, created by Sutoyé.
The night will feature an incredible line-up of artists including Belinda Zhawi, Amina Jama, Wana Udobang and Sarah Aluko.
The callout for submissions is now open. If you are a black playwright based outside of the UK and have a play to share, please click here
Deadline: Friday 14 June 2019, 5pm
For more like this, check out Fades, Braids & Identity – a series of theatre, photography, film and spoken word championing Black and Brown artists exploring race, gender and identity.
You might also like…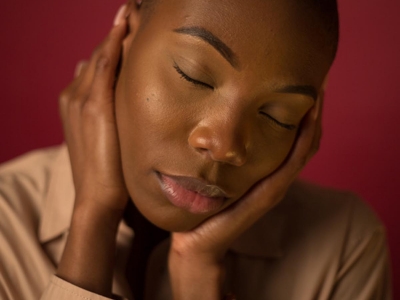 Bald Black Girl(s)
Monday 15 July – Sunday 25 August


An exhibition exploring the experiences of bald Black women in London by Ruth Sutoyé.
Read More
About Ruth Sutoyé
Roundhouse Resident Artist Ruth Sutoyé is a poet, facilitator, creative producer and visual artist from East London. She is a Barbican Young Poet alumni and member of the SXWKS collective.
Ruth's work has been featured within several publications and platforms including Opus, True Africa, Bad Betty Press and The Cob Gallery. She has performed across the UK and abroad, gracing stages from St Paul's Cathedral to Lagos International Poetry Festival.
Essential Info
Latecomers will be admitted at a suitable break in the performance
Age guidance: 14+
Under-16s must be accompanied by an adult
Food and Drink
Click here for all info on food and drink.