Through opportunities to perform live, record professional hub sessions and attend educational panels, the Rising Festival celebrates young, up-and-coming artists and supports their craft.
__
Performing live is perhaps the most authentic experience a musician can have. Being on stage and connecting with an audience allows artists to experiment with their sound in an encouraging environment.
At the "Route presents" event, we heard meditative melodies by Jerkcub; vulnerable and visceral reflections from Comfort; and the unique and multidimensional songs of POiSON ANNA. A rich mix of the underground dance scene and South Asian culture was presented at the Daytimers event with Nayana IZ, Natanya and Nikhil Beats.
However, the Saffron event was something I had never experienced before. Bouncy basslines reverberated around the Studio Theatre as three brilliant artists took to the stage.
Anger and frustration is crammed into Grove's lyrics: amplified by repetition and punchy beats. From condemning landlords to condoning the toppling of the Edward Colston statue in Bristol, Grove's performance was full of vitality. Similarly, "dysfunctional rapper" TaliaBle gripped the audience with zealous dancing and poignant lyrics. Tlya X An's music differed slightly with her relaxing melodies, yet she still enraptured the crowd.
Yet, over the past eighteen months, the pandemic hindered these typical opportunities for musical artists. Deprived of performing live, musicians have had to find new ways to express themselves creatively: the Hub Sessions perfectly exemplify this.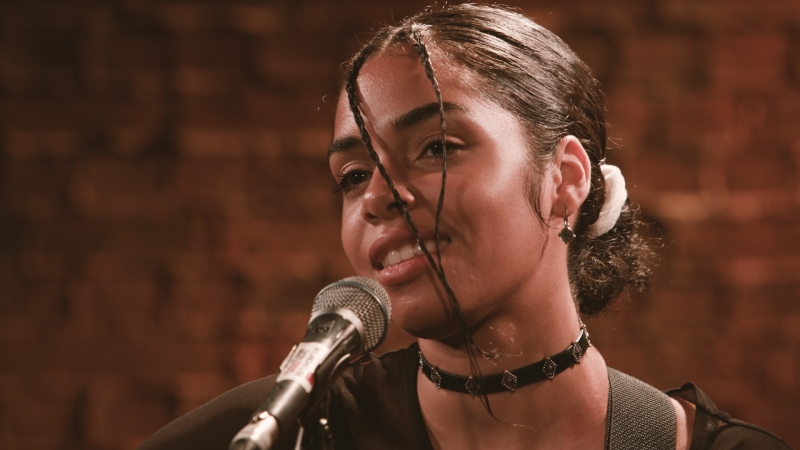 The Hub Sessions are a warm, welcoming companion, accompanying us wherever we may be. The artists exhibited their undeniable talent in an intimate setting: underneath the Roundhouse. This hidden space provided exceptional acoustics, ideal for the mellow tunes played.
Celine Love's performance was stunning. As a former Resident Artist, she is no stranger to the Roundhouse. Lyrically, her songs are melodic, catchy and relatable; drawing upon universal life experiences, such as in 'Twenty-Five': "Ready for the quarter-life crisis!". Lizzie Reid sang about her painful heartache following a breakup, yet her love songs felt innovative and unique due to her honest vulnerability. EFÉ's music transforms you to a bright, magical world through the use of synth pads, birdsong and altered instruments. Her voice is consonant with the guitar and bass, embellishing and enhancing the listening experience.
The Rising Festival is not only an opportunity for young artists to perform, it is also educational. Agents from United Talent Agency spoke about how to become an agent; advising on curating festival line ups, planning tour routes and signing acts.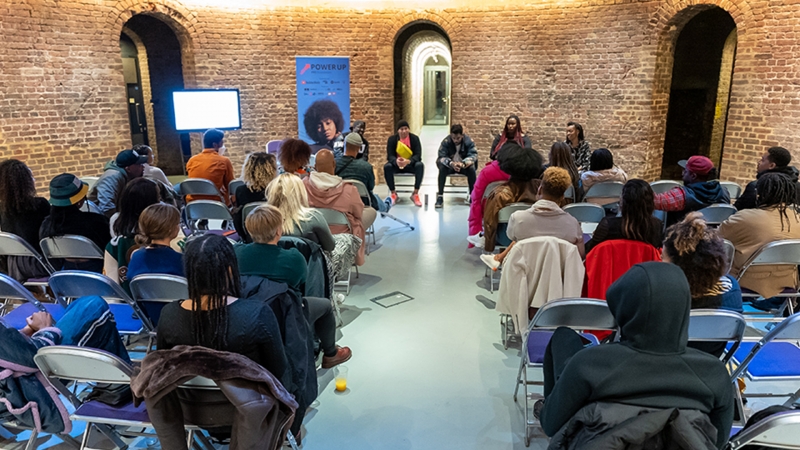 The POWER UP/ Daju panel gave guidance on addressing barriers that Black artists and industry professionals face whilst forging careers in music. Held in Black History Month, this amplified the importance of striving for a more inclusive and diverse music industry.
With the harsh repercussions of the pandemic slowly subsiding, the Rising Festival promises a bright future for emerging artists, providing them with the support and opportunity to showcase their skill. A festival worthy of the strong support it received ended with the anticipation of more to come next year.