Roundhouse Rising Festival: Through the archives pt. 1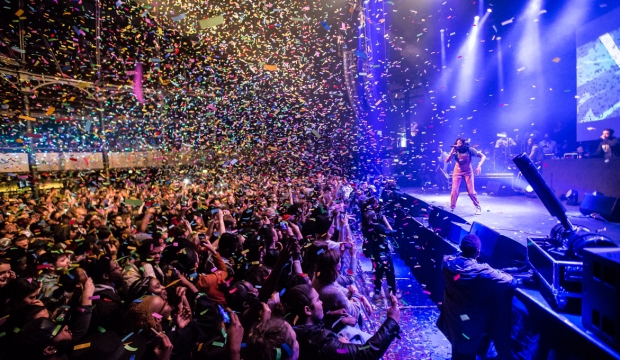 The Roundhouse Rising Festival has always been about new music.
In the last decade we've seen early career performances from the likes of Little Simz, Jacob Banks, Greentea Peng, Kojey Radical, KOKOROKO and so many more. Supporting emerging artists as they take their first steps on their respective creative journeys, Rising provides a platform for artists to experiment and develop their craft in front of audiences that cherish those moments of vulnerability and are ready to lend their ears to the new and unknown.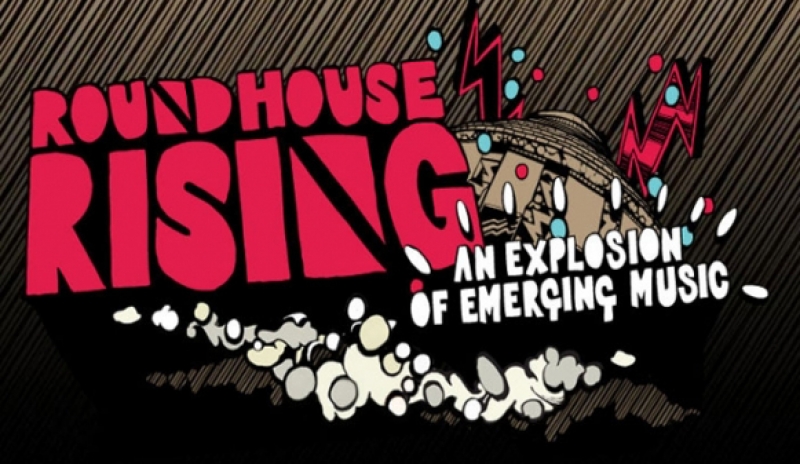 The original Rising Festival logo from 2010
Performing live will always be the most immediate and affirming way for artists to engage with an audience, but with the Industry essentially still locked down, artists are having to find new ways to navigate these challenges and continue to build their profile. And it's to this backdrop that we are celebrating 10 years of our Roundhouse Rising Festival.
In light of current restrictions we'll be going digital this year to bring you eight performances by some of our Resident Artists, hosted by Mercury Prize nominated drummer, composer and record producer Moses Boyd. Find out more about our Resident Artist Digital Weekender, taking place from 28 October – 1 November.
Right now though, join me as I go back through our archive and hear from the artists themselves as they discuss their journey through the Roundhouse and how Rising has helped to shape their career.
Calva Louise
From meeting each other in the Roundhouse studios, to selling out their headline Rising show in 2020, Calva Louise came together from Venezuela, France and New Zealand to create a sound that is entirely their own; joining the dots between indie, punk-rock and electronica.
Calva Louise's first performed as support for Catholic Action at Rising in 2017 © Ariel DaSnapper Majtas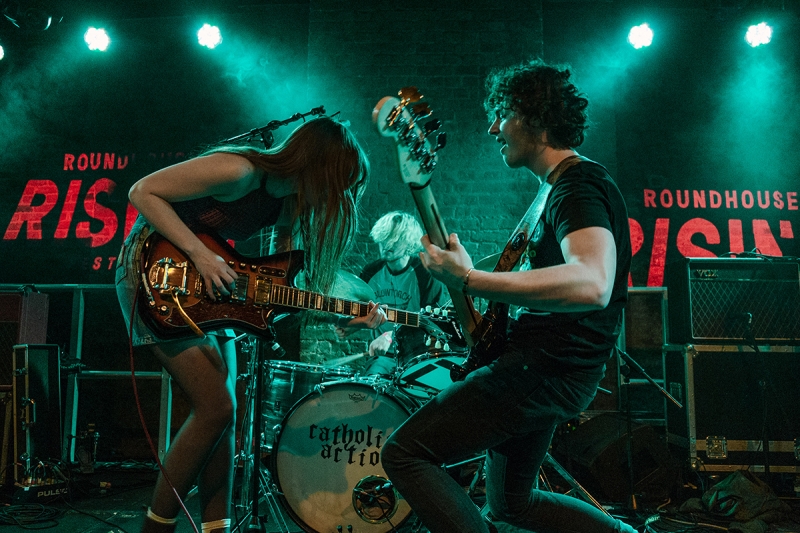 "It was like our first professional stage. It felt amazing, like it was filmed, there was all this crew, everyone was so nice, taking care of us."
Reeps One
Back in 2015 we were treated to an incredible 60 minute performance from experimental cross-disciplinary beatboxer and vocalist Reeps One, an artist whose work is the product of a highly intimate, lifelong relationship with the human voice.
Reeps One performing with the Roundhouse Choir at Rising Festival 2015 © Stuart Leech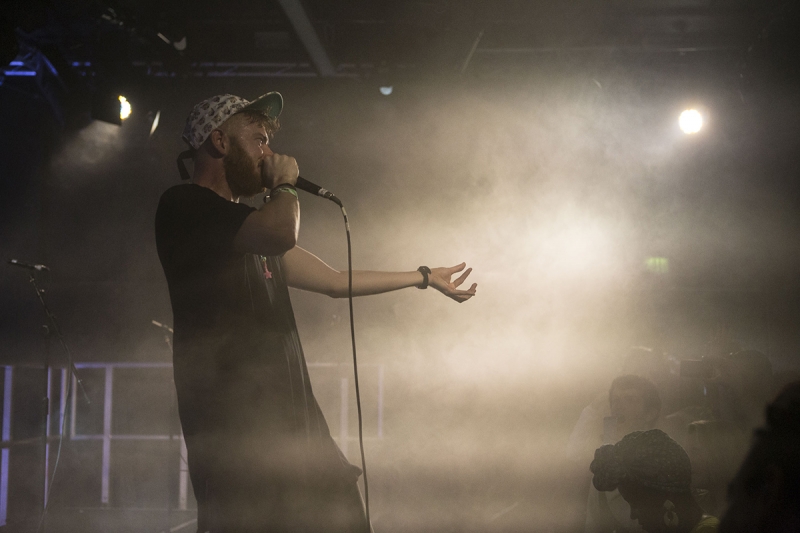 "I have really fond memories, it was the beginning of me trying some new ideas and I was blown away by how much the Roundhouse supports young creatives. Roundhouse Rising is a great way for new artists just to express and have an outlet for what they're doing"
Awate
Like Calva Louise, Camden's own rapper and producer Awate first performed at Rising before returning a few years later to unveil his debut album in a show at the Roundhouse. Here he is talking about the opportunities that came his way following his first Rising performance:
"It was a sick night, Sumo Chief headlined, KOKOROKO came right after me and brought some incredible vibes. This performance was right before my self-released debut album (Happiness) came out"
Skinny Pelembe
Before releasing music as Skinny Pelembe, Doya Beardmore first started coming to the Roundhouse Studios in 2015 and went on to take part in numerous projects before performing at Rising with the Roundhouse Music Collective.
Skinny Pelembe's supporting Sumo Chief at Rising Festival 2015 © Ariel DaSnapper Majtas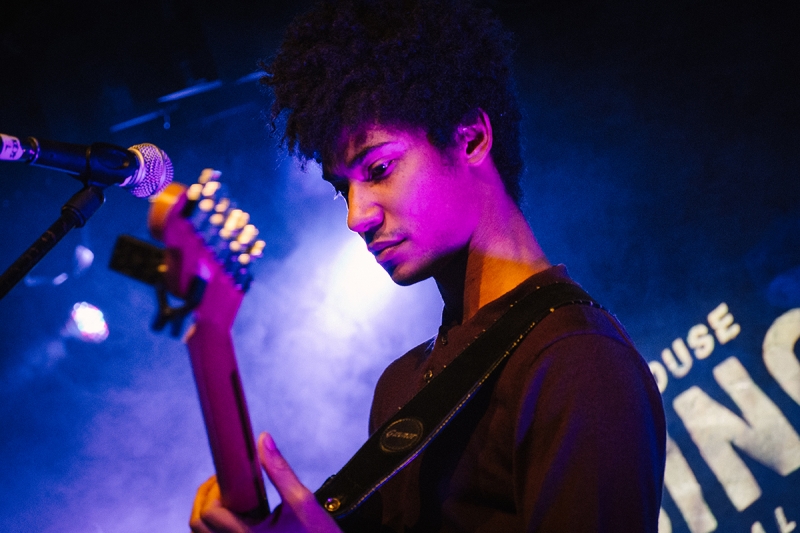 "I joined the Music Collective and I feel like I really started to figure out who I was as a guitarist and where I fit in, in like a group – and what I can bring to it"
Amahla
Former Roundhouse Resident Artist Amahla has gone from strength to strength. Since performing at Rising in 2019 Amahla has gone on to sell out her first two shows and has received a nomination for the Ivor Novello Rising Star Award – an award which included mentorship from legendary producer and guitarist Nile Rogers.
Amahla performing at the Lexington, London in 2019 © Angelah Betmead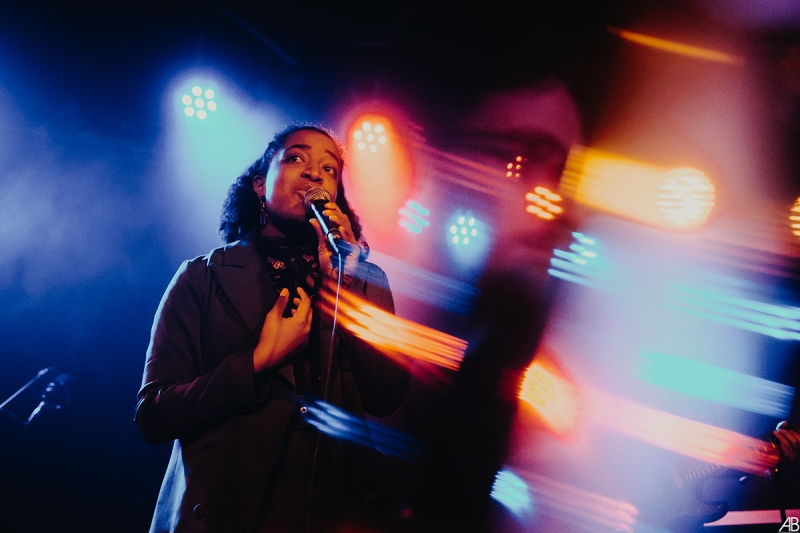 The soul singer-songwriter had already garnered critical acclaim since releasing her debut EP Consider This and with her latest single 'Apathy' she demonstrates her ability to influence society as well as reflect it. Here she is thinking back on her Rising performance in 2019:
"This show was one of the last shows I played before lockdown! Playing Roundhouse Rising last year was particularly important to me because it was one of the first proper performances I did at the Roundhouse as part of the music collective two years prior. So this show was a real full circle moment from me dreaming of becoming a singer to returning to the stage as a solo artist in my own right."
"I'm really enjoying making music and developing at my own pace, performing live has been pivotal to growing my fanbase and developing my craft, and the Roundhouse has really supported me through this and made me a better performer by trusting me on larger and larger stages."
In Part Two of Rising Festival Through the Archives I'll be charting Little Simz's epic Rising Festival journey and hearing from the incredible Songhoy Blues on their experience performing at Rising in 2014 before going on to headline our Main Space two years later.
> Find out more about our Resident Artist Digital Weekender, taking place from 28 October – 1 November.