AND NOW WHAT? FILM FUND DIRECTOR'S BLOG: DAISY JONES
The And Now What? Film Fund supports emerging filmmakers to create new short films, exploring social and political issues from their unique perspective.
Multi-media artist Daisy Jones shares her experience directing Thanks For Coming, a film that looks at the mistreatment of the Windrush generation.
Tell us about Thanks for Coming
Thanks For Coming deals with the mistreatment of the Windrush Generation that was highlighted in the news in 2018. This scandal speaks of a growing attitude towards immigrants in our country and asks the question: What is it that makes someone British?
Watch the film
When did you decide that this was something you wanted your film to highlight?
The idea for Thanks For Coming had existed in my mind for quite a while in lots of different forms. After seeing stories on the news about what was happening to members of the Windrush Generation, it just seemed completely ridiculous to me that people who have helped to build our society were suddenly being treated as if they didn't belong.
I saw a pamphlet that was made for people returning to the Caribbean after being deported. In it they were instructed to use a fake Jamaican accent to avoid attracting unwanted attention. To me this seemed to encapsulate the ignorance with which these people were being treated.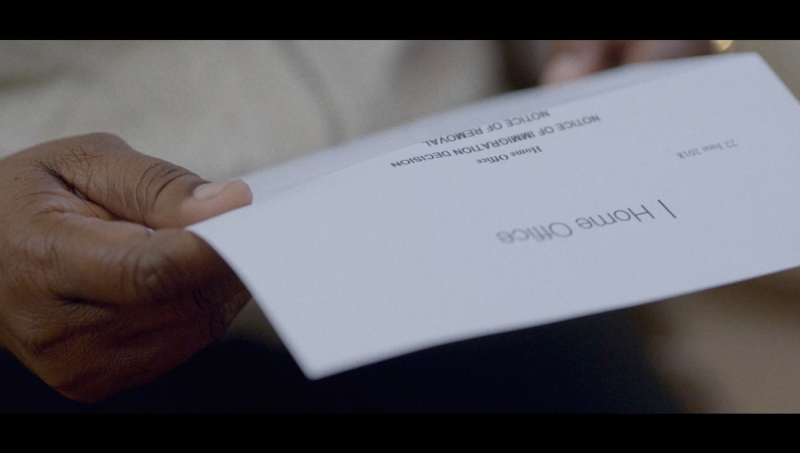 What inspired the aesthetics behind Thanks for Coming?
I was interested in using theatrics and sets to create a stage performance that would exist as a short film. In theatre the sets are often used to represent the spaces that the characters are in, but are usually done in a minimal and sometimes crude way. My aim was to use this technique in my film to make the spaces that the narrator is occupying seem quite strange and surreal.
How did you find the process of working in the And Now What? Film Fund?
I'm very new at filmmaking and this experience has helped me transition from working independently to working in a larger group to realise ideas. The constant feedback and support I received from the team at the Roundhouse have helped me greatly and I wouldn't have been able to realise the project without the help I've received. I feel I can now take on and continue to make films in the future.
About the Director
Daisy Jones is a multi-media artist based in London. Her work is currently made in response to the representation of race and gender within contemporary culture. Inspired by artists such as Samuel Fosso and Carrie Mae Weems, she aims to use deadpan humour as a tool to approach difficult subject matter. www.daisy-jones.co.uk
About the Producers
Xanvier Allison studied film at London College of Communication he has since been producing a series of short films and has founded his own production company along with Flora Spencer-Grant. Their company Gold Cloud Productions aims to support new directors in telling a diverse range of stories.