From Roundhouse to Round Your House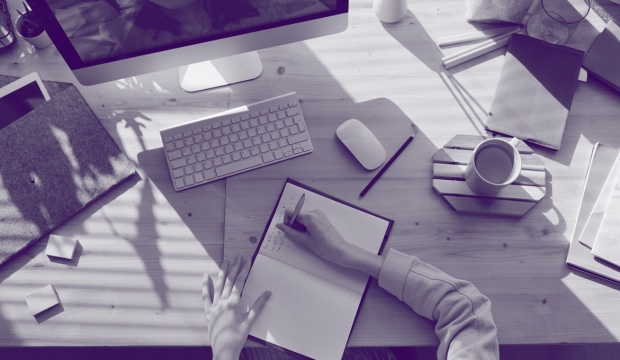 When people think of the Roundhouse, most people think of live music and that time they saw their favourite artist take to the stage. Others may tell you about the incredible theatre productions they have seen here that have challenged or inspired them.
But underneath the stage where world-class artists play, is what often feels like London's best kept secret, our creative centre for young people. Our offer for young people is one of the most unique – we occupy a space between education and employment that we know really transforms the lives of young people.
We're a second home for some young people and that's one of our biggest concerns. We've temporarily closed our doors and cancelled and postponed many gigs and shows, which will impact our income. But with our studios closed, where are the young people we work with going for support? We're worried that as a generation they will feel lonely or isolated in their homes but with a constant pressure to connect online, or judge their experience against others. This is why we've changed the way we offer youth support so that we can stay in touch with the young people we work with. We're offering pastoral advice for young people via email and phone as well as distributing resources. We know that many young people are capable of navigating online information but we've found that they appreciate the personalised advice from our youth support team. Knowing that someone is on the end of an email or phone makes us all feel a little more connected when we're isolated. We're also giving young people the tools to be creative at home. It isn't the same as a space and state of the art equipment but it's important we help facilitate some form of creative outlet for young people.
A majority of the 6,500 young people we work with each year are aged 18-25 which means they're at a crossroads in terms of their learning and employment. Unfortunately, many will be studying for exams or they're in entry level roles, so many have been furloughed, and there are concerns about the future job market for young people. For others who may have started out as freelance, their work has ceased overnight, and many don't have the networks to fall back on for financial or emotional support. But young people we work with have responded creatively and with entrepreneurial spirit which continues to inspire us to achieve more. Organisations need to recognise the skill and diversity of thought young people can bring to their organisation at a time of crisis. It is why we are continuing to engage and consult with young people, including the Roundhouse Youth Advisory Board (RYAB) and our young trustees.
We are looking forward to the day we can welcome hundreds of young people back into the studios, when it's safe to do so, but for now we will adapt and focus on supporting the young people and artists who need us the most. Find out more about what we're doing to bring a little bit of the Roundhouse, Round Your House.