An Evening with Sir Ken Robinson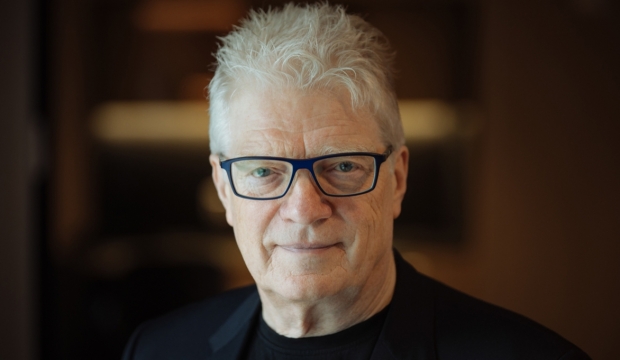 On the 21st January, myself and a room full of attendees were joined by internationally recognised leader in creativity, innovation and education, Sir Ken Robinson. It was an intimate and thought-provoking evening, with a series of genre bending performances from Roundhouse Young Creatives Toby Campion, Chisara Agor, Tilly Lee-Kronick and Gboyega Odubanjo. Sir Ken's words worked in perfect tandem with each performance, as they all demonstrated the possibilities within reach when a young person's creativity is invested in. We also had the opportunity to sit in on a podcast recording of Sir Ken's interview with Blue Man Group co-founder Matt Goldman. His insights into the journey of the group highlighted how effective collaboration is during the creative process. An Evening with Sir Ken Robinson was a call to action and one with many avenues to explore.

Gboyega Odubanjo performs 'All the Words that Rhyme with Dead' as part of Last Word Festival 2019
The 'nature vs nurture' debate is one that finds itself in discussions across many sectors, but prior to this event, I had never thought about it in relation to creativity. Moreover, I had never been introduced to this debate with creativity as the focal point. Upon reflecting on the birth of his grandchild, Sir Ken reminded us, that before intervention from our social environment, we are 'boundless' human beings, with endless possibilities ready and waiting to become a reality.
As we begin to engage with the educational system and assimilate into society, parameters are put on our innate drive to be creative and curious.
How does this translate to our lived experience? Despite the commodification of creativity through the entertainment industries, as a student, you are geared towards pursuing more 'serious' subjects. Subjects that will mould you into an employee, whose function is to contribute to the preservation of capitalism and the bureaucratic institutions that uphold it. From this perspective, creativity is measured by ability, rather than a person's capacity to learn and develop. Unless you're branded as 'talented', being creative and engaging with the arts, is something you are encouraged to leave behind as you grow older. With this in mind, Sir Ken invites us to revisit those moments where we've doubted our ability to pursue creative ventures. He asks for us to see 'with the eyes of the innocent, although they are the eyes of the experienced'.
In turn, the conversation naturally moved on to the role that education plays in suppressing creativity amongst young people. Rethinking the way young people are educated, is a key part of Sir Ken's mission and a key part of ensuring that our lived experience becomes as limitless as our minds. Thus, giving children the opportunity to recognise and act upon their creative potential, is a valuable investment and should be seen as such.
Ultimately, 'Creativity is a function of intelligence', not an indication that a person lacks it, and it's about time that our educational system makes changes to reflect this reality.
It was an honour to attend An Evening with Sir Ken Robinson. Prior to this event, I hadn't heard someone talk so passionately about creativity and young people and it made me feel hopeful. In spite of the current state of funding for creative subjects in schools and services for creative professional development, there are people actively working towards reversing the damage done.
Chisara Agor performing 'Better Man' at An evening With Sir Ken Robinson