And Now What? Film Fund Director's Blog: Abel Rubinstein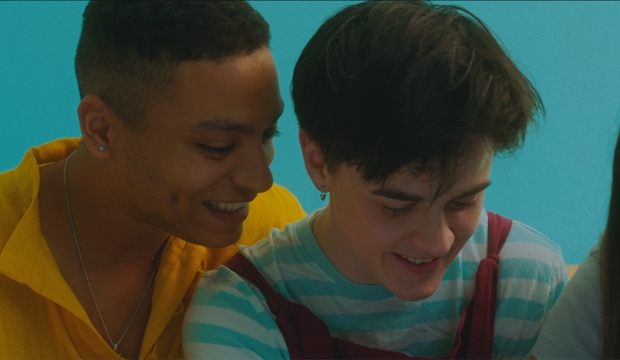 The And Now What? Film Fund supports emerging filmmakers to create new short films, exploring social and political issues from their unique perspective.
Filmmaker Abel Rubinstein tells us about their experience making Dungarees.
How would you sum-up Dungarees in one line?
Blake, a transgender man, and his boyfriend Cane spend their day having sex and resolving their relationship issues.
What inspired you to create the film?
Dungarees is near and dear to my heart. The film is a slice of life of two young adults dating. Mistakes are made along the way but It's not all doom and gloom. I wanted to bring a happy queer story to the screen.
LGBTQ+ stories don't have to be harrowing and painful, we've seen these so many times on screen. I wanted to show that some of us queers are actually happy!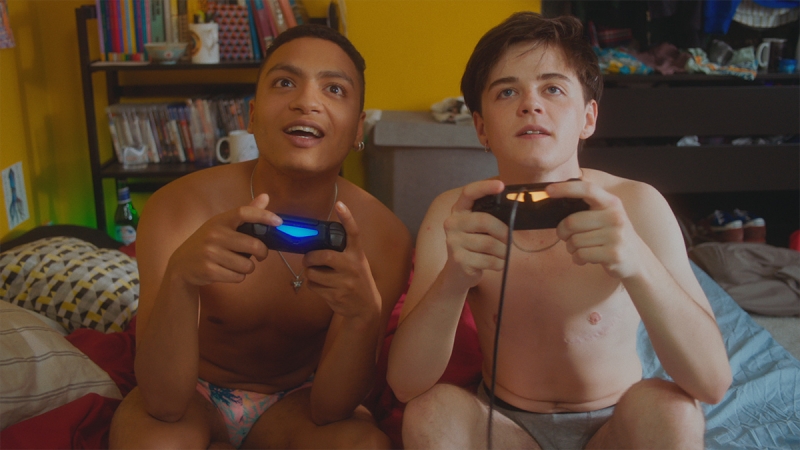 And how does that play into the themes that you present as part of the film?
A big part of this film is a discussion around gender expression. The film focusses in on Blake a year after his gender transition. The character is finally in a place where he feels like he can explore femininity as a man without it compromising his gender as a man. Pete MacHale, the actor playing Blake, is also transgender. After plenty of discussions with Pete he found he had a lot in common with the character going through something extremely similar just months before reading the script. This allowed him to give what I think is an extremely powerful and realistic performance.
The character I wrote was no longer mine, Pete's creativity took this character and made it his own, this is by far my favourite part of the process. It's when a collaboration clicks in just the right way!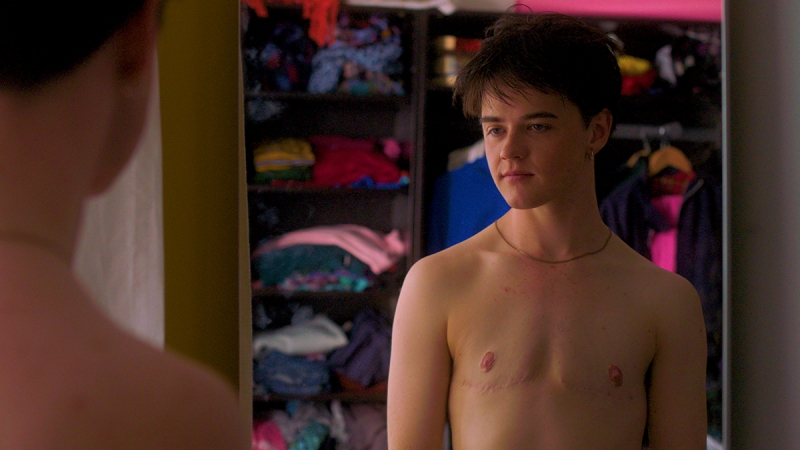 So how would you describe your overall approach throughout this whole process?
My main priority is to make my actors comfortable and have the freedom to tell the story to the best of their ability. Sometimes it pays off sometimes it doesn't! But that's okay, that's why you have multiple takes. I use a lot jump cuts in my work for stylistic reasons but it is also fantastic whilst shooting. It gives me and the actors a real sense of freedom. The takes are long, the actors have the freedom to experiment and as a result it's easier for us to capture the gold.
Did you encounter any challenges?
This was an ambitious short film in terms of production design and schedule but the Roundhouse totally believed in us. We managed to paint a whole room yellow a day before the shoot. We borrowed clothes from everywhere to stock a wardrobe that we took the doors off to bring colour and texture to the screen. We also managed to shoot the whole film in one day with a shot list of 27.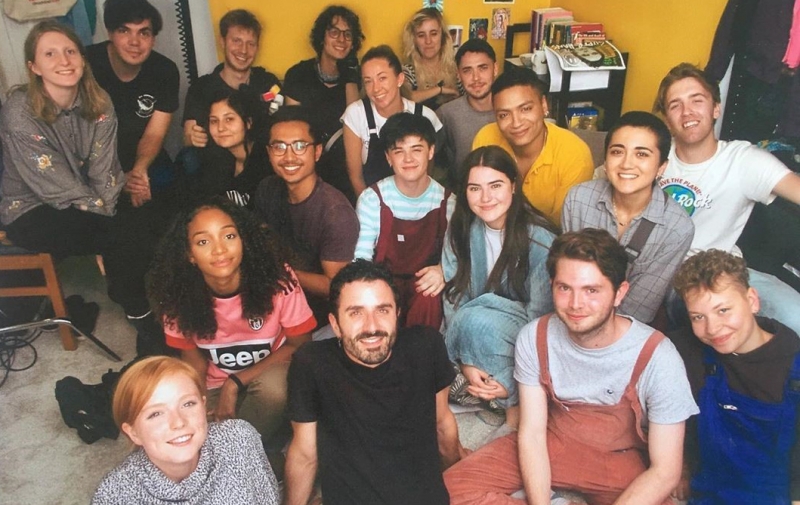 With a little bit of stress we are so happy with the results and cannot wait to screen it to an audience in December.
Watch the trailer

About the Director
Abel Rubinstein was recently named by Vice as one of their "Top Ten Filmmakers To Watch". They described Fuck The Boxes, Abel's previous short film, as "poignant and sweet, but also hilarious". Fuck The Boxes went on to screen at Leeds International Film Festival, Athens International Film + Video Festival and the London Short Film Festival to select a few. Abel continues to direct short films, including Dungarees and Wink, in the hopes of creating an original TV series based on Fuck The Boxes.
You can watch the full film at our next And Now What? Film Fund Screening on 17 December.