Tips for the industry: Make job applications accessible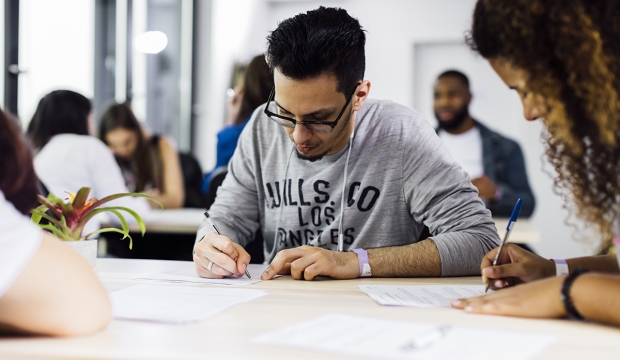 ERIC Festival speaks to four young creatives who led the 'reverse-mentoring panel', second in the breakfast event series for HR, Talent and Diversity & Inclusion professionals in the creative industries. It's time to listen to their perspectives on what the biggest negatives, stresses, and barriers are when it comes to job applications, and take their solutions for how we, as employers, can improve our systems.
Young people face an array of negative stereotypes when considering a career in the creative industries, from the advice they get in school, to family and friends, as our 'Self-Made Sector: Working in the creative industries' report has found.
Careers advice and guidance in schools in non-existent for many young people, and where it does exist, it often reinforces negative stereotypes about the creative industries
What can the industry do to improve recruitment practices?
Keep scrolling for no-nonsense solutions and tips for employers to improve recruitment practices.
Listen to the full recording of the panel event here, and find details here of other events in the series that platform the overlooked, under-represented and discriminated-against people and hands them the mic.
Let us introduce the experts: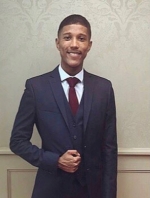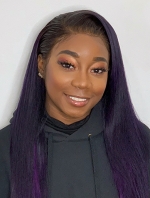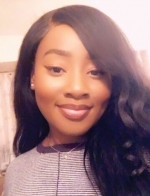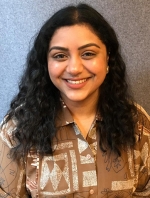 Daniel Brewster, Jay McGregor, Lizette Ampofo, and Samia Hoque
Daniel Brewster | LinkedIn
23, currently working as a runner at Electric Theatre Collective post-production house.
Have someone in the company go through the application process once a year to see how up to date it is and if some things have become irrelevant. This will help a young person looking for a creative job as it keeps the application process fresh and can give the employer an indication if the process attracts the right people.
Lizette Ampofo | LinkedIn
23, 1st Class Business & Management Graduate, aspiring marketer, currently working in luxury e-commerce.
Create and publicise more resources for people to learn about the industry. Especially on platforms that young people use (e.g. websites, blogs, podcasts, Twitter & Instagram). Many young people starting out in the creative industry don't know where to look for this kind of information. The initial stages of getting into the creative industry are often based on who you know.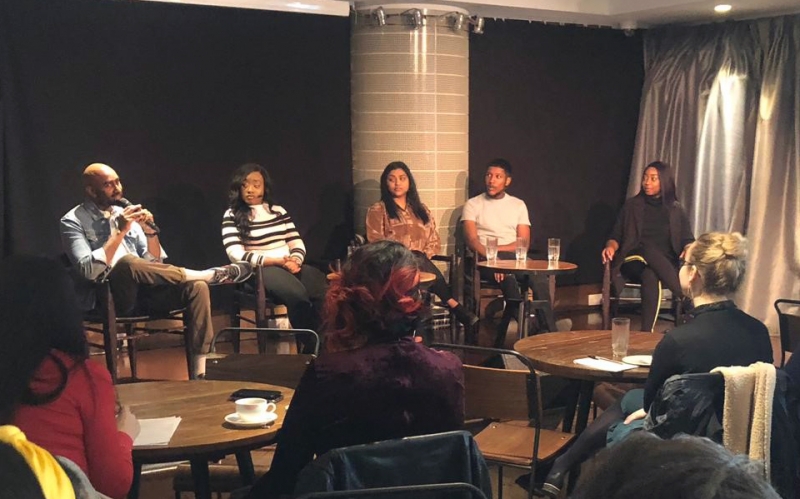 Lizette Ampofo, Samia Hoque, Daniel Brewster and Jay McGregor, hosted by Reuben Christian. Young creatives at ERIC Festival & The h Foundation's 'Diversity from the other side' reverse mentoring event.
24, Creative Technology Graduate currently working as an Intern at Territory Studio, a VFX and Motion Graphics studio.
It would be great to see examples of work being produced from employees who have been in the position of work which we are applying for. An insight to what level of work is produced would benefit the individual to see if their skills are the perfect fit.
Jay McGregor | Website
21, presenter and radio broadcaster working in London, about to graduate in Media Communications at university this summer.
Make applications and online forms accessible for all. Most applications don't accommodate for young people with specific learning difficulties such as dyslexia, dyscalculia, and dyspraxia. Cut down the unnecessary jargon, anything that is left 'open for interpretation' which could lead to confusion, and use clearer fonts and larger texts that are disability friendly.
This isn't a radical thought, but we believe that young people are the experts on issues affecting young people. If you want to get raw and honest perspectives from young creatives daily, check out ERIC Festival's Instagram page.