Film Fund: The CAFÉ | Director's Blog
Preconceived opinion is often the perfect disguise.
Directed by Tyrell Williams as part of Last Word Film Fund. Join us for a screening of all the short films produced on the 12th of June, alongside some of the best of the 2019 London Short Film Festival.
Directing 'The Café' has been an incredibly interesting process and one which I can honestly say I have never experienced before. It has taught me a great many invaluable lessons and I am so grateful to the Roundhouse for the opportunity.
One of the most enjoyable parts of this process would be working with a script editor. It was my first time actually working with an official script editor, Jessica Jones, who asked so many thought provoking questions on the writing and facilitated valuable exercises which helped create really three-dimensional characters with interesting back stories.
This experience has brought about a new desire to extend this piece as it's really compelling and exciting to see two female assassins of colour.
It was so liberating to work with a creative who inspired a lot of stimulating thoughts with their great suggestions whilst still allowing me the freedom to make the key decisions based on the direction I wanted to go in.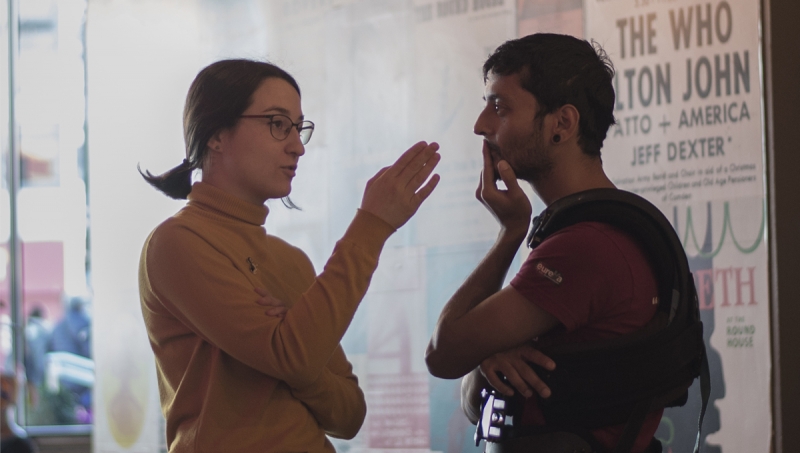 Coming from a theatre background it was inevitable that I would have a blast working with the incredible performers Nadine Woodley and Adele James. Despite not being able to do a full rehearsal because of scheduling conflicts, I met both performers separately prior to the shoot and they each showed unwavering commitment to the work, really interrogating character and backstory. We did a few readings and rehearsals on the day whilst the crew were setting up which also helped.
Working in espionage, people pride themselves in being masters of disguise. That being said, this piece aims to start a debate on human prejudice and ignorance: because humans fall into certain intersectional groups, we can be ignorant to their potential and thus we may not immediately believe two women can be assassins – their existence in itself is enough of a disguise.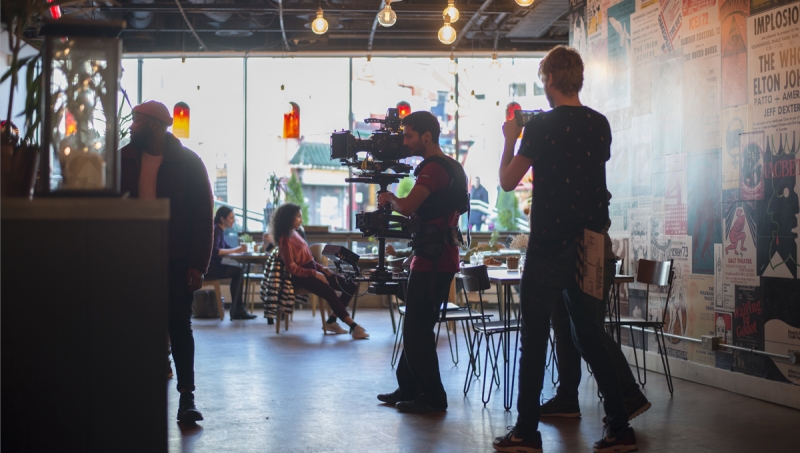 The final form of the film comments on human prejudice in fun way with a searching camera looking for whom the assassins are. Whilst I believe there is room for improvement in the film on my part as a director, I have learned many indispensable things that will see me only create better work moving forward.
Huge thanks to everyone who made this happen. To members of crew who generously gave us their time, it could not be made without you. To the extras who performed on the day, the piece exists because of you. To the whole cast and crew, I am so grateful for your commitment and diligence from the very beginning.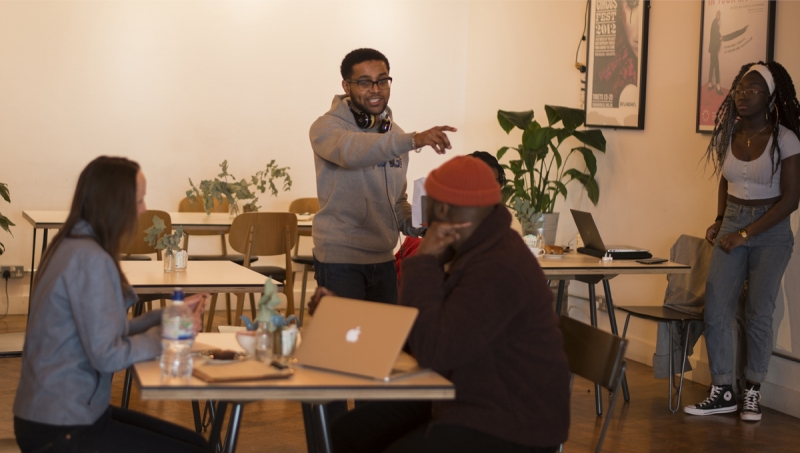 About the Director
Tyrell Williams is a passionate storyteller whose platforms span across fiction, film, television, theatre and poetry. He likes to create ambitious work challenging in content, form and style. He co-created, co-wrote and directed a viral web series #HoodDocumentary which eventually went on to be commissioned by BBC Three Online for pilot episodes. Tyrell is also on the BAFTA Elevate programme and a Young Associate Artist at Ovalhouse.