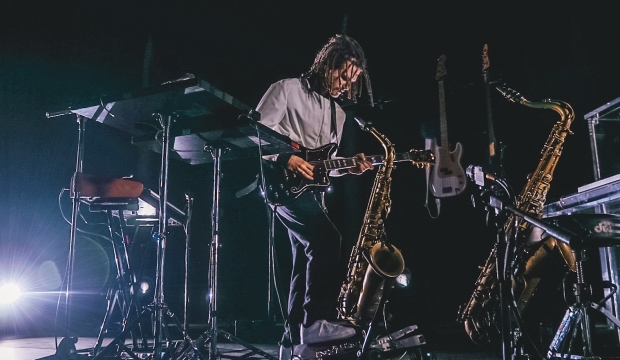 Image © Nathalie Coeln
A rush of bright coloured lights, playful shadows and lush sceneries overwhelm the stage, synth begins to augment the sonic atmosphere, and the mood for the night sets in quickly.
FKJ, the Parisian multi-instrumentalist, long form French Kiwi Juice, is concealed by behind three curtain panels, adding to the building loops, dreamy vocals and jazzy tunes. The show quickly becomes a mesmerising sensory experience, a treat for the ears as well as the eyes.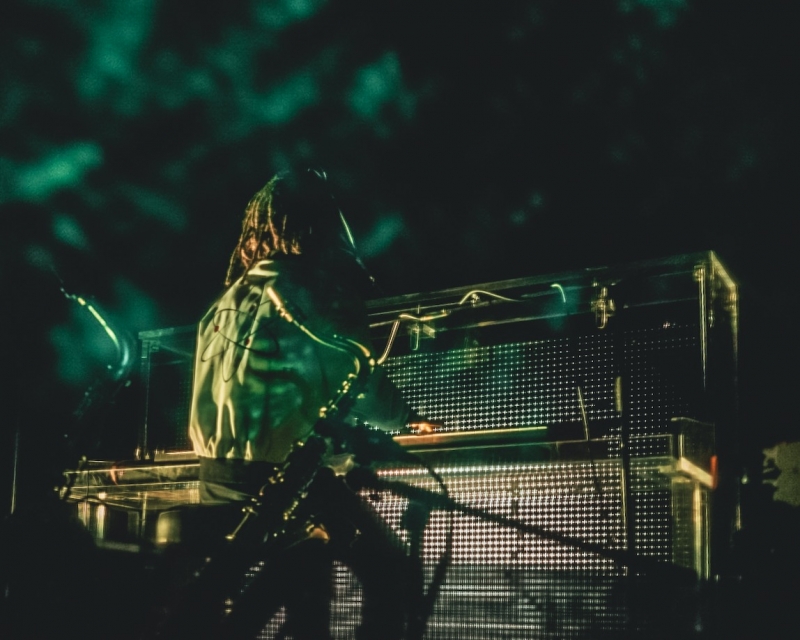 Image © Nathalie Coeln
There is no lying about FKJ being a multi-instrumentalist. He shows off his skills from the keys to the sax, switching constantly throughout the evening. But he isn't the only one to put on an incredible show. The crowd gets a little treat with surprise appearances from Tom Misch, who joined FKJ in a playful musical improv, Lianne La Havas and opening act illioilili / ((°)).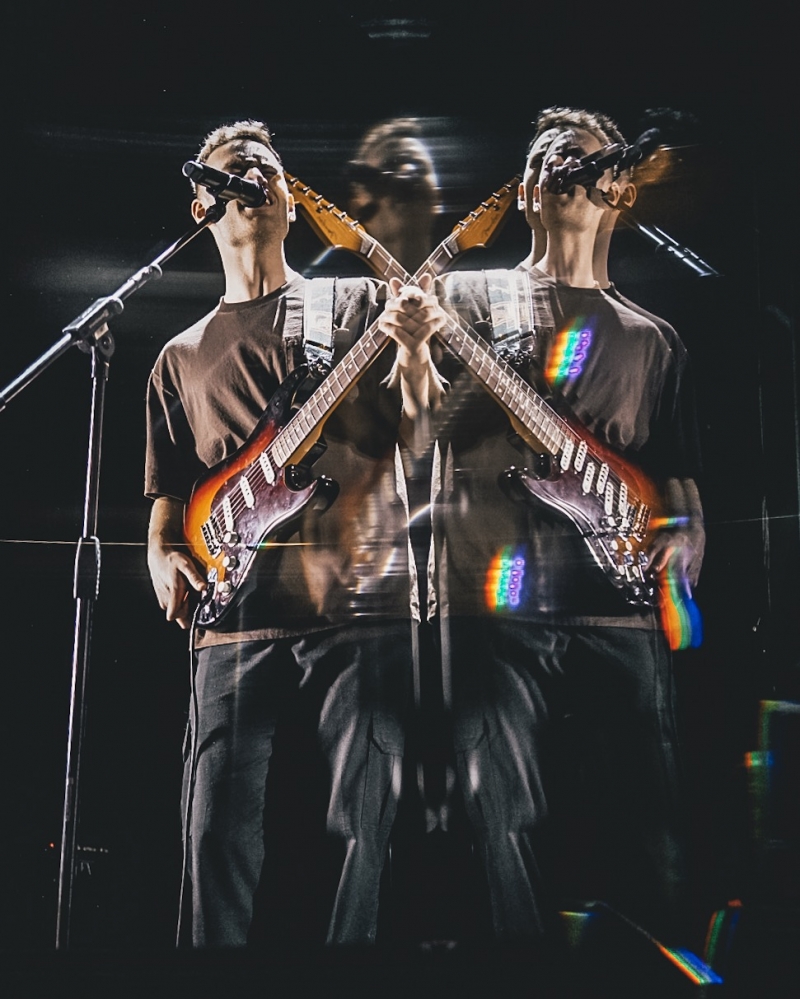 Image © Nathalie Coeln
Playing to a sold-out crowd, the French artist has come a long way from writing songs and learning instruments in his bedroom, where his journey began. Now on tour in Canada and America, FKJ will be back in London this summer for Lovebox Festival.