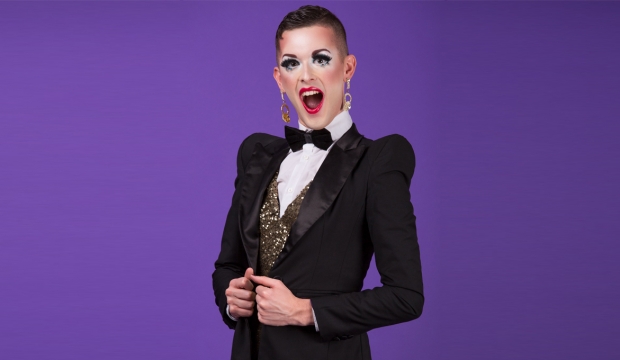 Cabaret performer and former Roundhouse Resident Artist Niall Hunt, or better known by his drag stage name Fagulous, will be putting on a festive show with Have a Faggy Christmas later this month. He tells us a bit more about his journey into cabaret and performance.
To misquote Gertrude Stein, 'Wales is my country but north London is my hometown'.
I've been living and working in London for the past five years and, while that hardly makes me a thoroughbred Londoner, it's impossible for me to imagine ever living anywhere else… unless rent prices increase (even more) beyond comprehension!
Like most small-town gay runaways, I parachuted from South Wales to London with an urge to 'make it' in the city paved with gold. Obviously, I soon realised those streets I dreamt of were paved with discarded copies of the London Evening Standard and cigarette butts, but never the less when I made my crash landing I knew this was the city I belonged in.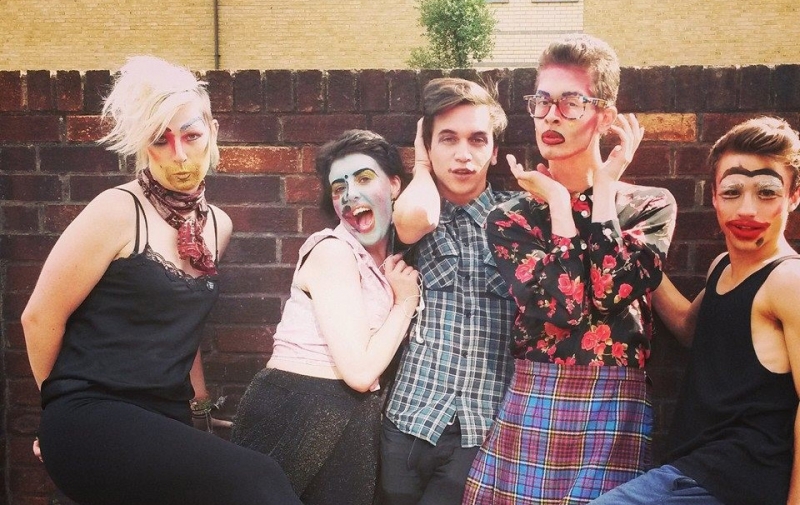 The reason? As a cabaret artist I've hauled my suitcase of drag around London's gay bars to show off for four and a half years, and I still can't believe people pay me to put on sequins and pretend I'm Liza Minnelli. But, in all honesty, I wouldn't be able to do what I do now if it weren't for the Roundhouse.
In March 2014, desperate for a bit more attention, I enrolled on one of the Roundhouse's cabaret courses. It was at these weekly courses that I learnt the tools of the trade to work in the cabaret world. Of course, the foundations of being an outrageous homosexual had already been built back in Wales, but it wasn't until I started training at the Roundhouse that I realised I could turn my limp-wristed humour into a profession.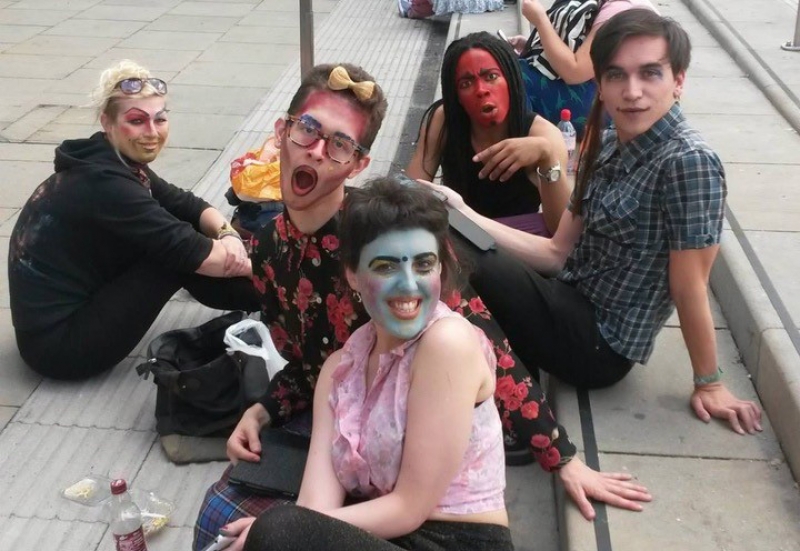 I was thrilled when the Roundhouse asked if I would like to become a Resident Artist a year on from attending my first workshop, and this remains an achievement I'm still immensely proud of today.
Along my cabaret journey I've met countless artists and performance makers who have helped push me further – artists like Jonny Woo who has co-produced my show Have a Faggy Christmas that'll be taking over the Sackler Space at the Roundhouse on Saturday 15 December. Together we've crafted an outrageous night of campy Christmas cabaret that will feature guest performances from some of London's most fabulous performers.
Lots of people ask, 'how do I get into cabaret?' and I always point them towards the Roundhouse.
Their projects run seasonally and cover everything from cabaret and spoken word to radio producing and stage management. Averaging at around £25 for a 4-6 week course it's undeniably one of the best hands on training schemes you can get. If someone had told my four and a half years ago that I'd be producing my own show, I wouldn't have believed them. So, if you've ever been tempted to have a bit of a show-off, what's stopping you? You never know, you might become a limp-wristed professional before you know it!
Join me, James Barr and Tracy 'La Bouche' Barlow on Saturday 15 December for Have a Faggy Christmas at the Roundhouse for one of the most exciting gigs of my career. Expect the usual limp-wristed nonsense, plus a whole load of festive cheer.