Meet the Creative Team of Hive City Legacy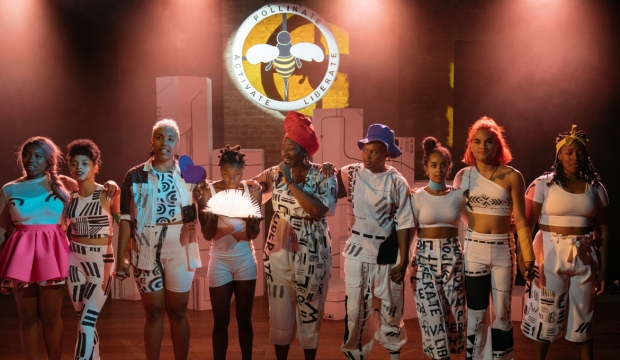 A show that is performed by and created by Femmes of Colour, we speak to the awesome creative team behind Hive City Legacy.
Xana – Sound Designer
Hey Xana, we're really loving the music of Hive City Legacy, what musical genres have influenced the soundtrack for the show?
Hip Hop, Grime, Classical, Big Band, Dancehall, RnB, Opera, Jazz – either Busty or myself composed the original music in this style or sampled from these genres to give Hive City Legacy the epic soundtrack it deserves.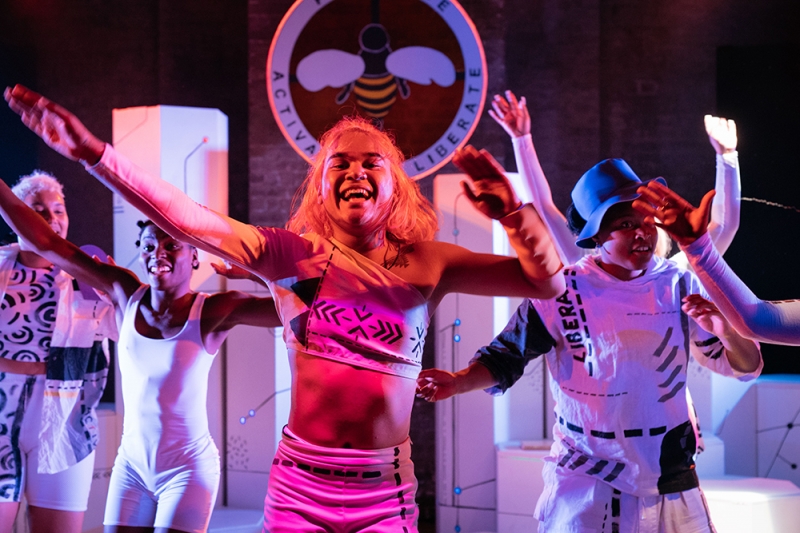 How do you make sure the sound is in time with the performance and lighting?
I would say communication with the other members of the team was key. We had access to rehearsal footage so we could see how the show was shaping up in terms of dance and lighting, and how the music might play apart in that.
Nothing was created separately it was quite a collaborative process, especially between dance and music.
How have you designed the sound to help drive the story of the show without making it seem like gig theatre?
The mix of live music, live looping, a collaborative script composed and remix tracks together bring in a potent combination of unapologetic theatre.
Busty and Lisa's vision was to keep up with the theme of being in a Hive in order to always bring it back to the narrative; a young matriarch in training being held by all of these strong and vulnerable black and brown Femmes and how this young bee goes through navigating the world and understanding herself.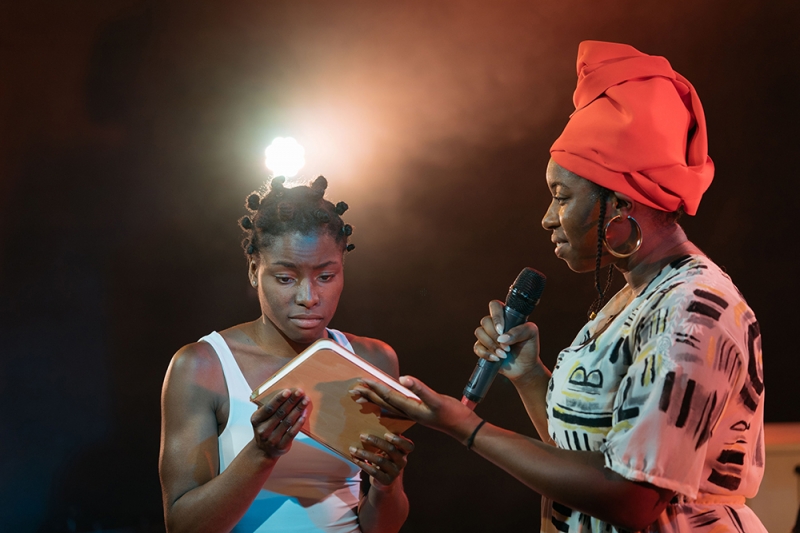 Jessica Hung Han Yun – Lighting Designer
Hi Jessica, how have you found working on Hive City Legacy?
Working on Hive City Legacy has been such an amazing experience. Working with a cast and crew that are so open to exploring new ideas has been refreshing. The process for me is just as important as the end product.
How did you come up with the lighting design for Hive City Legacy? In particular, for the more dramatic scenes of the show?
I like to be in the rehearsal room as much as possible as it's important for me to connect with the piece and to understand the direction it wants to take. Through this I then draw this journey out with the lighting.
There are moments full of fun and excitement that then switch to moments of harshness and sadness; I wanted to emphasis and support this on stage.
What does the spotlight in the opening of the show (that Farrell's character tries to capture) symbolise?
The spotlights represented the universe talking to Farrell and leading her on this journey through the show. The spots lead her to a new box to open and find a new part to her journey.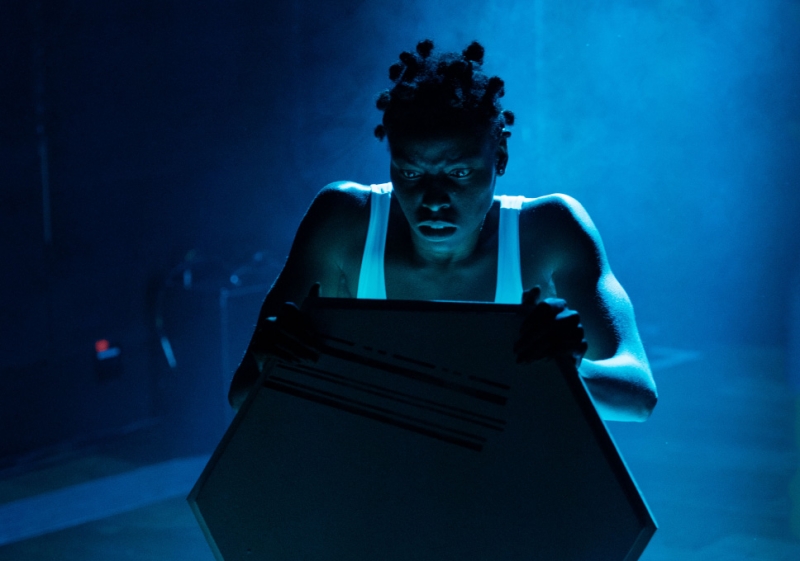 Sylvia Darkwa-Ohemeng – Stage Manager
How has it been to see Hive City Legacy grow into what it has become?
It has been a fantastic journey to watch these wonderful women grow and develop their work into something inspirational. I am glad I was there to witness and support it!
How would you describe a typical day stage managing the cast?
I would say a typical day is just full of laughter and tears! When they have the afternoon to make work and come back to show us it's so touching to hear their stories and experiences. There is never a dull day that's all I can say, especially it being a Hot Brown Honey collaboration!
What's your favourite part of the show?
I have many favourites but if I had to choose it would be the beginning when they all enter, they set the atmosphere and its electric! That's when I think let's show the audience what magic we have created!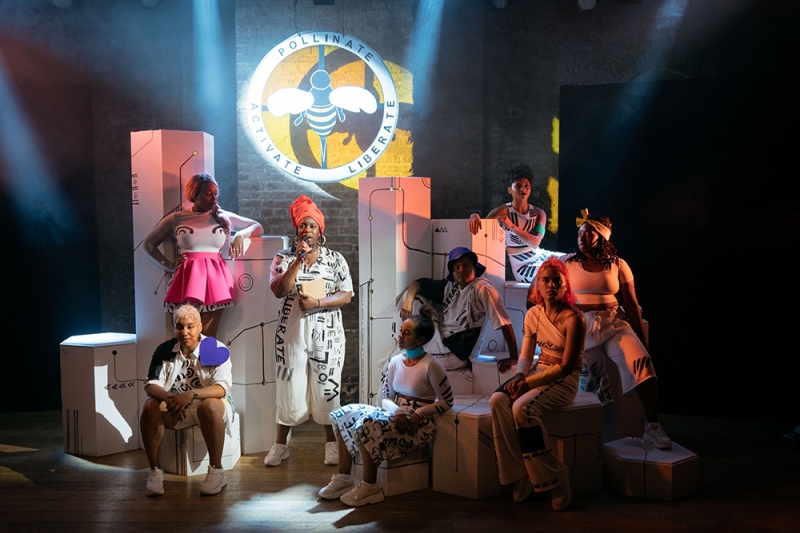 > Find out more and book tickets for Hive City Legacy, ending 21 July