Roundhouse team look back at 2017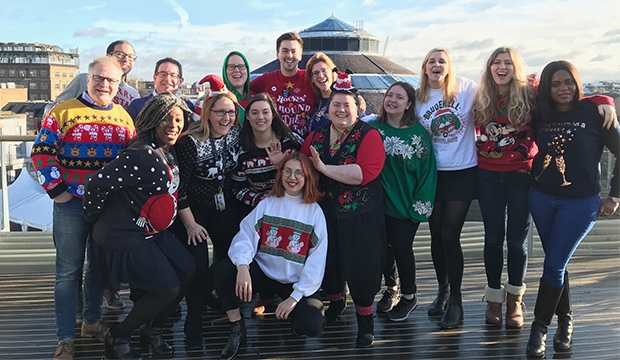 We look back at our best bits of 2017, here at the Roundhouse as well as further afield…
Sally Del Valle Brown, Finance Assistant
Roundhouse highlight this year:
Volunteering for the Gala, I had only been here for three days and I was awe struck at the transformation of the venue, how the gala was run, the dedication of all the staff into raising funds. It was an eye opener and a fabulous introduction to the Roundhouse.
2017 highlight:
Taking my 80 year old mother to a nightclub in Bristol for my 50th, looking down onto the dance floor and seeing her surrounded by lots of big guys with glittery beards, dancing and loving life. I am now helping her plan some voluntary work in India, I want to be like her if ever I finally grow up.
Nicole Logan, Station Manager for Roundhouse Radio
Roundhouse highlight this year:
Rising 2017 was amazing, the whole building came alive with new music and so much energy! From new producers running festival takeovers, to Little Simz with Stormzy and Kano and what felt like half of London singing along to all her songs. It really feels like that is what the Roundhouse is about and does best!
2017 highlight:
So I've really enjoyed seeing under 30's start to claim their space in politics and social justice! It's been so encouraging seeing the levels of grassroots organising take shape and start to impact real progressive change in this country. Another real highlight for me has been learning from activists/ artists like Munroe Bergdof and Travis Alabanza who have both brought trans rights and other LGBTQ issues into national conversation which has been so desperately needed and they constantly do it with such grace, even when dealing with Piers Morgan!
Jane Beese, Head of Music
Roundhouse highlight this year:
This year has been quite amazing for the Roundhouse, there's too many to choose just one.
The unforgettable shows of the year for me include Ghetts as part of In The Round, Little Simz headlining Rising Festival, Frank Turner's Lost Weekends, Angélique Kidjo headlining a cast of 180 young artists and Goldie and Little Steven with the one and only Sir Paul McCartney.
2017 highlight:
Musically, the highlights of the year started with Underworld's amazing show at Alexandra Palace, Kate Tempest at Le Poisson Rouge and Mahalia at the Camden Assembly.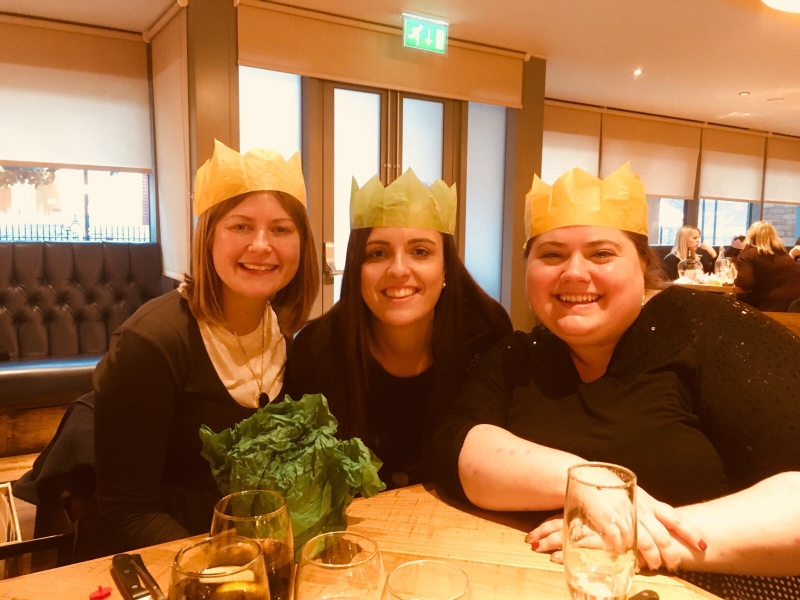 Jess Page, Ticketing Assistant (left), Chloe Hearne, Ticketing Manager (middle) Sophie Beckwith, Ticketing Assistant (right)
Roundhouse highlight this year:
Team Ticketing's collective Roundhouse highlight is chasing the orbs around together in the Main Space during +/- Human
2017 highlight:
Our non-Roundhouse highlight is that all three of us managed to see Harry Potter and the Cursed Child this year – and loved it!
Matt Fidler, Marketing Manager
Roundhouse highlight this year:
Tru Thoughts 18th Birthday. With the music industry becoming an increasingly tough place for independent record labels to survive, it's amazing to see Tru Thoughts (one of the UK's finest) thriving to the extent that they've not only made it to 18 years old, but packed out the Roundhouse for a full day to celebrate. Here's to the next 18 years.
2017 highlight:
Pharaoh Sanders at the Barbican. I'm still coming to grips with the fact that I actually got the opportunity to see Pharaoh Sanders live. From the moment he walked on stage (to a standing ovation) to the moment he left the atmosphere in the venue was absolutely electric.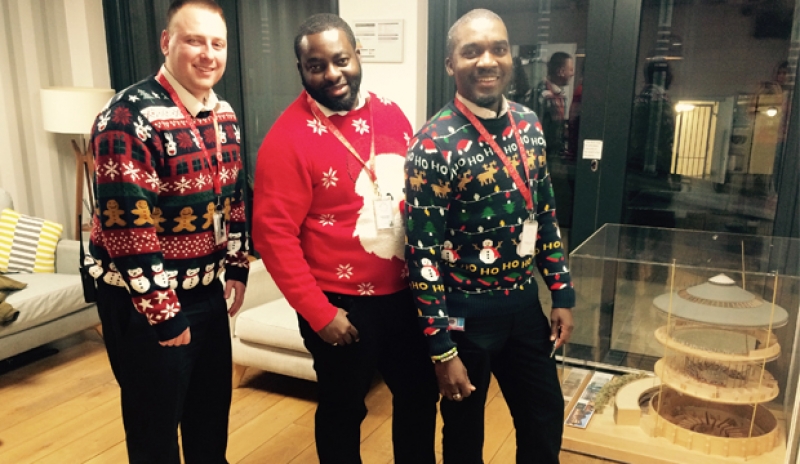 Kieron, Reception (left)
Roundhouse highlight this year:
Working at the naked heart foundation event. It was a really nice event to work at, the atmosphere was nice and the main space looked amazing with lots of colourful decorations and a carousel!
2017 highlight:
When I went to Kusadasi in Turkey for a holiday with the family. It was a really good holiday, the city is really beautiful and I enjoyed lots of nice Turkish food and lots of time to relax in the sun. I also got to see dolphins for the first time which was a cool experience.
Jack Brooks, Visitor Services Supervisor
Roundhouse highlight this year:
My personal highlight was watching Trivium play in the main space, I had just joined the company and I used to listen to Trivium a long time ago when I was at school.
Working for the Roundhouse was a long term ambition since I was at school and this was the moment that I felt that I had achieved that.
2017 highlight:
About 4 years ago I was hospitalised playing rugby. I have since had to have multiple operations to fix my leg and it has been hard work to become confident enough to start playing again. This year in July I joined a team and started playing again for the first time in 4 years.
Janice Charles, Head of HR & Rebecca French, HR Administrator
Roundhouse highlight this year:
We saw two amazing shows this year – Goldfrapp and Kurupt FM.
2017 highlight:
The HR team visited the Leicester Square Christmas Market as our Xmas treat, which was amazing!!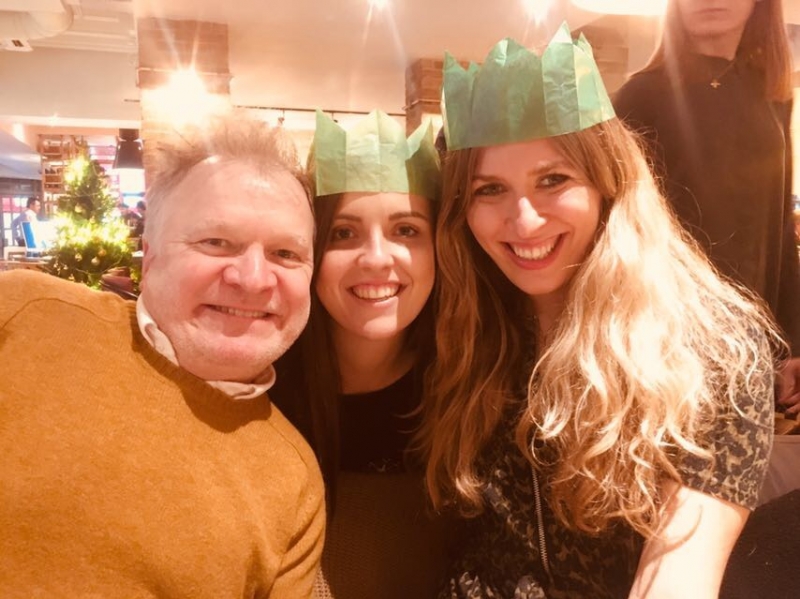 Rider Dyce, Senior Corporate Partnership Manager (left)
Roundhouse highlight this year:
Joining the incredible team at the Roundhouse in April, all the way from Toronto, Canada.
2017 highlight:
Enjoying the fantastic restaurants in London…Barrafina, Portland, Aquvit, The River Café, to name a few.
Lauren Powell, Marketing Coordinator (right)
Roundhouse highlight this year:
Attending the Q Awards and taking a picture of Liam Gallagher on my iPhone. His girlfriend had said it was the only picture he was having that evening and I felt enormous pressure and a huge sense of embarrassment when I withdrew my iPhone 5S from my pocket.
2017 highlight:
Performing in a play with Lulu in the audience. That was a bit surreal.
Ed Frith, Music Events Manager
Roundhouse highlight this year:
Tru Thoughts 18th birthday festival. A long time in the making the Tru Thoughts festival had festival cheer in abundance: 5 rooms of live entertainment, DJs, record fairs, street food and craft beer ensured the party was non-stop from 2pm until 3am. Brewing a beer for the festival with Rodney P was a particular highlight (as well as the 23 live and DJ sets throughout the day).
2017 highlight:
York Hall, Arcade Fire. Where to start……? Arcade Fire. In the Round. With 799 other people. Playing, amongst others: Everything Now, Here Comes The Night Time, Neighbourhood #2, We Used To Wait and Wake Up.