Cecilia Knapp on Finding Home: How my show came to exist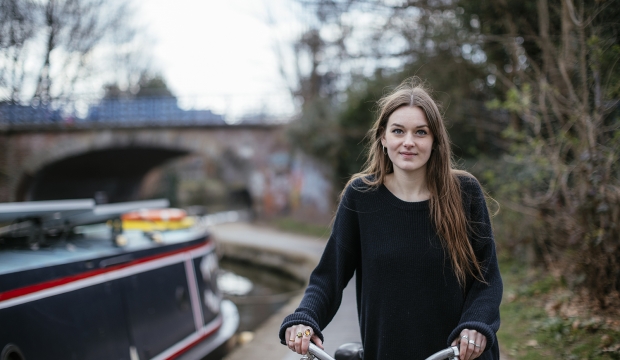 Writer and performer Cecilia Knapp's debut piece Finding Home is a journey through growing up, taking us from her childhood in a make-shift den to pushing bottles of wine down the bar with her friends and will run from 28 – 29 May as a part of The Last Word Festival.
Before her performance, Cecilia tells us about her inspirations behind the show…
When I was growing up, I was constantly writing.
I'd imagine myself in different scenarios, or write about how I was feeling. I'd read a lot too, and I was fascinated with people's stories. I would people watch on the bus, wanting to know where they were going, where they'd come from, what their history was like. I think I found other people's stories unifying, they made me feel less alone, made me see that everyone was capable of experiencing the same feelings; feelings of loss, or confusion or wonderment.
The things I was reading, the novels and poems and plays, brought me comfort. It was art, made out of universal human experience. I was fascinated with this idea and I wanted to write like that too, to understand myself and others, and the space I inhabited through writing about it.
Discovering the Roundhouse Poetry Collective when I was 18 changed my life. Up until this point, writing had been a solitary and private act, something that I never shared with anyone. It was mainly about the process and not the product. Being part of the collective meant I went to the Roundhouse once a week, on a Sunday afternoon, for a whole year. I met with other aspiring writers and a tutor and we basically found our voices, became more confident and supported each other to make work.
Suddenly, I was writing in a room full of people, reading it out, getting feedback and editing. Then I was at open mics…
The Poetry Collective was about developing as a writer but, most importantly for me, becoming part of a community. Suddenly, I was writing in a room full of people, reading it out, getting feedback and editing. Then I was at open mics, then I was at music festivals reading in the theatre tents, then I was getting booked as a feature act, then I was learning to teach workshops and delivering them to all sorts of people. This all happened over the space of five years and wouldn't have been possible without the support of the Roundhouse, our tutor Polarbear and the other five poets I met during my time on the Poetry Collective.
It's a terrifying thing to say you want to be a writer. You're told it's unrealistic and that you should do it in your spare time alongside a 'proper job' and it's hard to have enough confidence in your work to really push and promote yourself.
It can be pretty lonely, staring at a blank page, wondering if you're good enough.
But for me, writing is fundamental. I know I would go insane if I couldn't do it. The feeling of finishing a poem, or a piece of writing and having made sense of something on my mind is absolutely indescribable. It's what keeps me going and pushing. It's what makes me feel so lucky that I can now teach workshops to other young writers.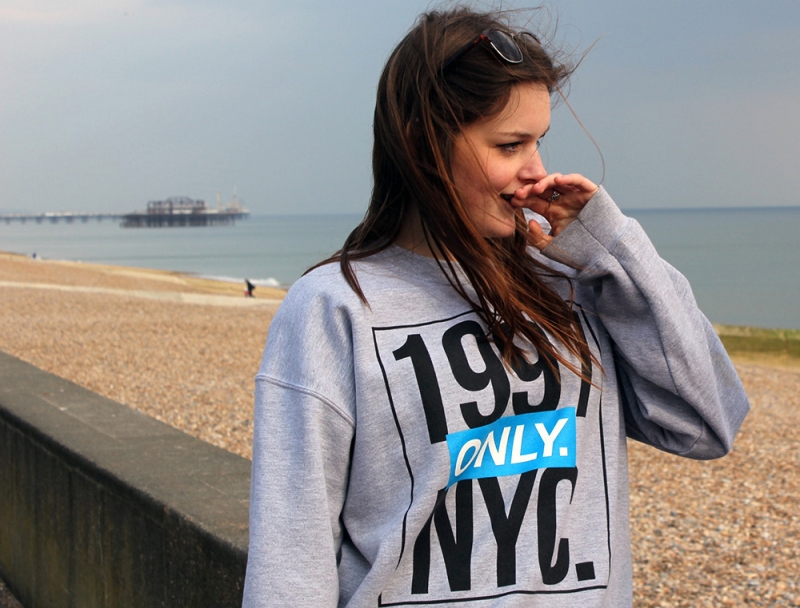 About two years ago I started writing what I thought was going to be another poem. I'd recently inherited my Mum's old bike. She passed away when I was younger. Writing was something that helped me deal with her loss and keep her with me through exploring our memories together. I'd been riding this bike around London, wondering if she'd ridden the same routes that I was when she was alive. I started writing a poem about it, about my journey on this bike down the canals in Tower Hamlets. The poem became longer and longer and I started exploring more of my memories.
I started writing about love and heartbreak and being lost as a twenty something. I started telling the story of my Mum and Dad's break up, losing my Mum, my older Brother Leo who suffered with depression, our attitudes to mental health, to bereavement. I realised I was writing what I had needed to write for so long, my story, my journey; the pain, the difficulties, the happy bits, the confusing bits. This eventually became my one-woman show Finding Home. It took me about a year to write.
When it was finished, I got an amazing director, Stef O'Driscoll on board who helped me to bring it to life by working it into a piece of theatre.
I felt like I had something to say, something about not hiding the hard parts of life. I wanted my story to be a unifying thing, like back when I was a little girl and used to wonder about the people I shared the bus with. I wanted to help reverse stigmas around topics like depression and suicide, I wanted to reach out to anyone who had been bereaved or felt like they were alone in their pain or grief.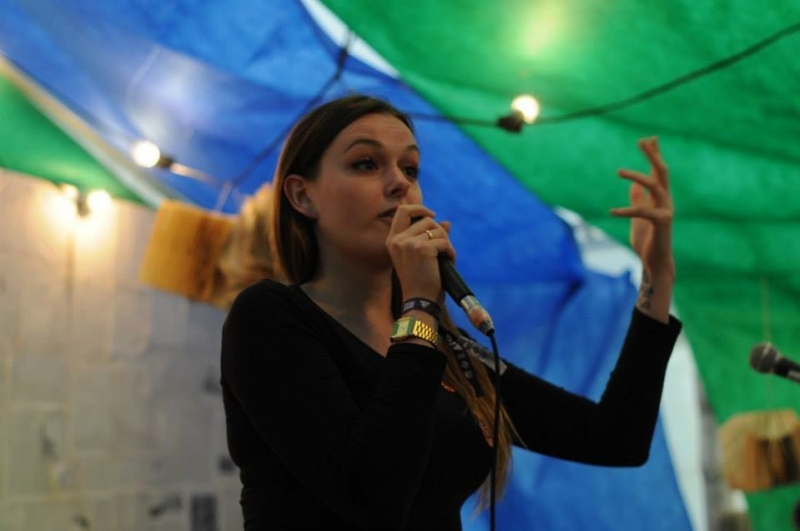 It excited me that I could have a platform to do this, that I was able to write my own story for my own voice. It almost seemed like defiance. Writing was no longer a solitary act; it was a communal experience, an exchange, something that could potentially have an impact on more people than just myself.
For me Finding Home is about making something good out of the bad. It's about passing a story on, as humans have done forever. Its about encouraging people not to feel shameful about the dark and scary feelings we can have, about the losses we have faced or the mistakes we have made.
I want to share my story, not only because writing it helped me beyond measure, but because I hope it can help other people too.
Get more info or book tickets to see Finding Home by Cecilia Knapp