"It's an admiration of beauty" Photographer Ben Hopper on transfiguration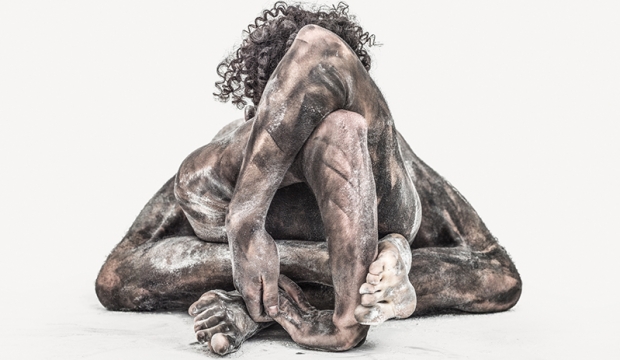 London-based photographer, filmmaker and artist Ben Hopper teamed up with renowned circus artists and dancers for his experimental photo series Transfiguration, currently exhibiting at the Roundhouse as part of CircusFest 2016.
We caught up with Hopper to discover his inspiration behind the project and his top tips for those just staring out in photography…
What inspired you to take up a career in photography?
I always knew I wanted to do something creative, but I wasn't sure what or how. When I was 23, I started working in an office importing photography equipment, which wasn't fulfilling.
Three and a half years later, I quit, bought a camera and started taking photographs. I photographed weddings and events with a friend, for the money. At the same time, my brother started training in the circus, so I started photographing him and his friends.
A year later when I moved to London, it inspired me to start shooting circus artists, dancers and performers, along with interesting characters, for example, those in London's alternative and fetish clubs.
What was your inspiration for Transfiguration?
Transfiguration is a combination of the words "transformation" and "figuration", so it's a reference to the figure and the transformation of the figure. It also links to the New Testament definition, when Jesus' appearance turns to 'radiant glory', making the transition from something regular to something divine.
Transfiguration, is also inspired by painter and performance artist, Oliver De Sagazan, and his performance of the same name, where he throws layers of clay and paint on himself in front of a live audience.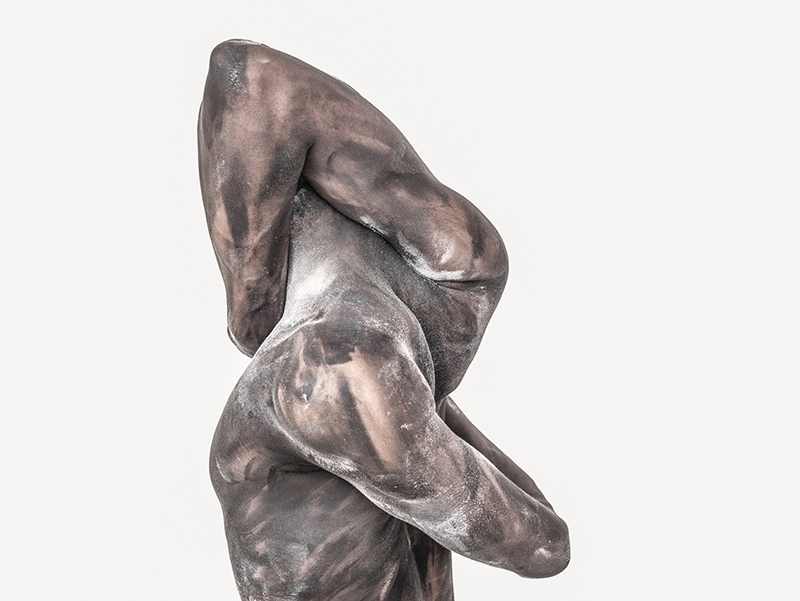 You're known for using the body as the focus, what fascinates you about the human form?
Well for me, it's definitely a fascination. I see it as an admiration of beauty. I'm constantly trying to find ways to explore what you can do with beauty, that's also why I work with circus artists and dancers in this project specifically.
Why did you work with contortionists and circus performers in this project?
At first, I started experimenting with dancer Alejandra Baño, using the black body paint and powders. The results were amazing. I later photographed another dancer called Lauren Taylor, but only when I did a session with my circus artist friend Jonathan Fortin, did I realise it should be turned into a project. Jonathan is really into the idea of 'being in a state of presence' or what the Spanish call "Duende," which is like an outer body experience or heightened state of emotion and expression induced by performance.
After Jonathan, I photographed contortionists Leilani Franco and Shakurideen (Bonetics). I realised there was a good combination between the animalistic side and the abstract forms people are able to create where you can't tell a leg from an arm.
Your work often involves nude subjects, is there a difference in the way you approach a project like this?
Most people aren't comfortable with being photographed nude, so the first thing is to find people who are, and for me it's all about trust, as people are trusting you to take their photo and trusting that these photos will come out a certain way. Dancers and circus performers are used to working with their body, and share the same fascination with the human form, so it was easier.
Which subjects or avenues are you looking to explore next?
I'd like to continue working with contemporary circus and dance and develop ideas from my project Naked with Masks, photographing interesting characters you wouldn't usually see in their birthday suits, including people from the fringes of society.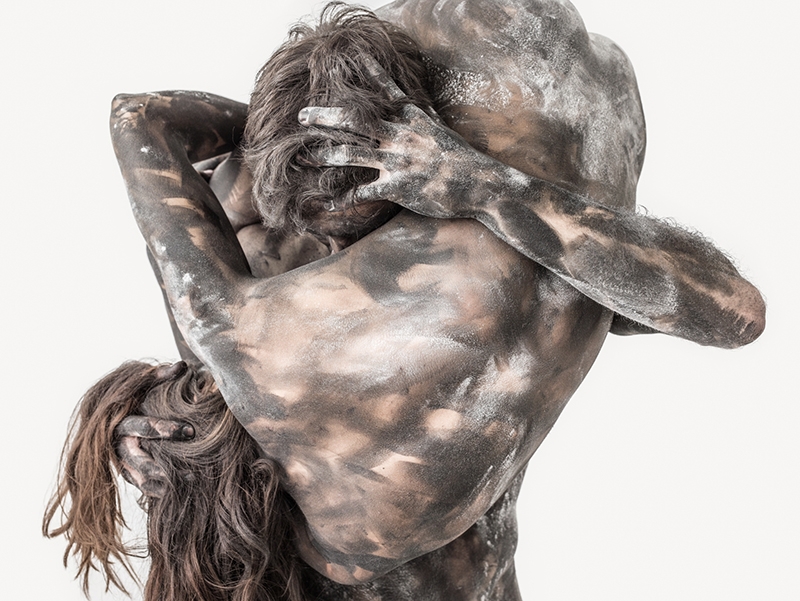 What are your tips for young people starting out in photography?
Do what you love doing and people will pick up on your passion. If you try to live up to other people's expectations, it's likely that you'll end up doing something people have seen before, so you need to find your passion and keep working on that.
Also hustle. Hustle, hustle, hustle. You need to approach people, and get your work out there. It sounds cheesy, but you also have to believe in yourself, even if you're not there yet, keep working at it, and be patient.
Are you excited about the exhibition?
I'm very excited! London has been my home for the last eight years and I've had an ongoing relationship with the Roundhouse, so I'm happy to finally exhibit my work here.
I'm also really glad to be a part of CircusFest, which is amazing, and one of the most important contemporary circus events in the UK. A lot of the artists in the programme are also graduates from the London National Centre for Circus Arts, so it's nice to highlight their talent and be part of that community.
Ben Hooper's Transfiguration will be on display at the Roundhouse until 24 April.