And the Poetry Slam 2015 Winner is...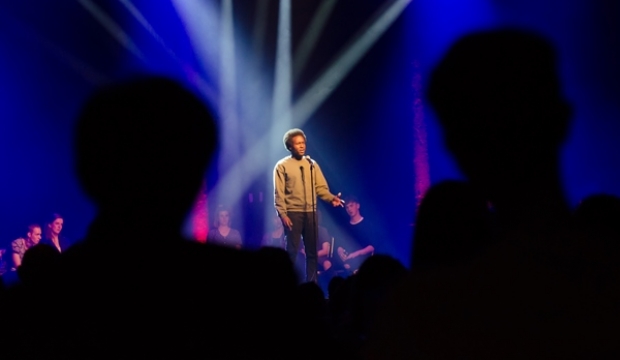 The Poetry Slam Final brought The Last Word festival 2015 to a close last night with an incredible display of spoken word talent from 12 young poets competing for the much-coveted Slam title.
The night also saw amazing performances from our three judges, Talia Randall, Dan Cockrill and Xabiso Vili, who had the impossible task of picking a winner from the extremely high calibre of finalists.
They did however come to a decision and we're pleased to announce the winners of the 2015 Poetry Slam Final are…
First place: Caleb Oluwafemi
Second Place: Erin Bolens
Third Place: Toby Campion
And well done to all of the night's finalists: Charlotte Higgins, Georgie Jones, Jaden Larker, Lateisha Davine Lovelace-Hanson, Lily Blacksell, Maeve Scullion, Michael Clarke, Natalie Steinhouse amd Tom Crossland.
Image © Ellie Pinney