Your key to a new kind of gig experience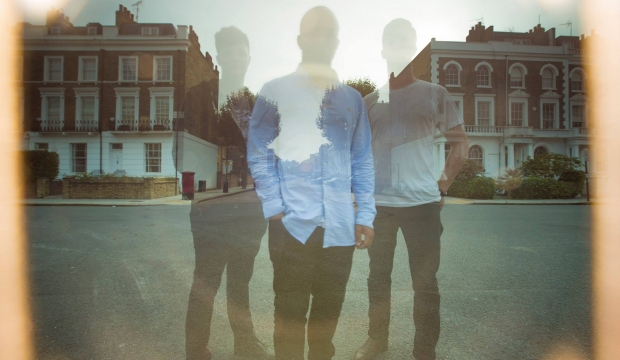 On March 27th, Roundhouse Resident Artists Pocketclub will be bringing their eclectic, indie sounds to our Studio Theatre. A conventional ticket won't get you entry to this unconventional live music performance…We catch up with the band looking to revolutionise your gig experience.
Being a new band in London can be tough.
The grassroots music scene is pretty saturated and due to the costs of running live music nights, promoters often prioritise getting punter numbers over putting on a great quality experience. This sucks. It sucks for bands and it sucks for audiences – nobody wants to see a heavy metal band on the same bill as a hip-hop folk ensemble.
We knew we had to break the mould when we launch our debut EP Homesick at a live gig at the Roundhouse. We realised that we had to put on a night that didn't make us feel like our friends were doing us a favour just by turning up. We wanted to get our audience more excited about seeing us play than clicking 'attending' on a Facebook event could ever allow them to.
And what have we got planned?
Firstly, we believe that an audience's experience of live music shouldn't just start the moment the music does, it should start the second you hear about the gig. So instead of flyering, putting up posters and running ads in the back of music mags – we've done something different.
So instead of flyering, putting up posters and running ads in the back of music mags – we've done something different.
Instead of selling tickets online, we've distributed a limited number of specially painted house-keys to some of the coolest independent stores in London for them to give away free of charge. Only by getting your hands on one of these keys can you obtain entry to the gig.
Can you get to one of the stores below and get yours?
And once you've got into the gig, there's more surprises waiting for you. We've partnered up with critically acclaimed digital artist & technological rockstar Adam John Williams (Tate Modern, Channel 4, Music Tech Fest) who, through projection mapping, is creating visual content for the show that reacts directly to both the music being played live and audience's engagement.
We've got some of the most exciting new acts in the UK on the bill with us and are in for a cracking night.
So get key hunting and be part of it…
> Get more information about the gig, watch Pocketclub videos and get key location addresses.
> Our Resident Artists Programme contains some of the most exciting emerging creatives in London, including cabaret and spoken word artists, circus performers and a wide range of bands and DJs. We're proud to offer them support and progression opportunities whilst helping audiences discover fresh talent.