In Video: The Tin Soldier Trailer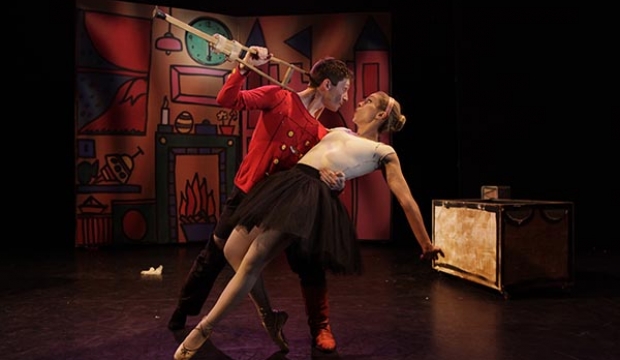 Watch the new trailer for the forthcoming family production The Tin Soldier, revealing a little more what audiences can expect from acclaimed children's theatre company Peut-être in our Studio Theatre this December.
It's Christmas and a newly minted tin soldier stands on a single leg, having been the last one cast from an old tin spoon. Nearby, he spies a paper ballerina, also standing on one leg, and the soldier falls in love. But the course of true love cannot run smooth and the soldier falls into an adventure to test and melt the bravest of hearts.
Based on the Hans Christian Anderson classic tale, The Tin Soldier combines live music and dance, vibrant characters and a beautiful story for a must-see production for all the family.
Book your tickets for The Tin Soldier in our Studio Theatre from Saturday 13 December – Sunday 4 January.