Impossible Acts: The Psychology of Circus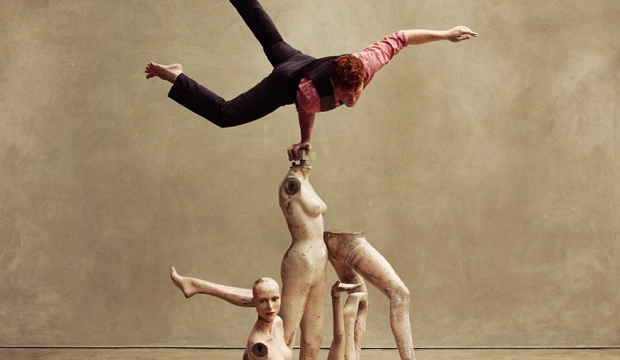 We've all been wowed by circus performers and asked ourselves 'How on earth do they do that?!'…But what DOES it take to juggle fire, somersault on a tightrope and leap from great heights without a harness? Is it all about physical strength or does the mind play a vital role in making a world-class circus performer?
Filmmakers Rob Curry and Richard Mitchell will be exploring just this in a panel discussion Impossible Acts at CircusFest this week, as they delve into the psychology of circus alongside a panel of experts, made up of extreme sports psychologist Rhonda Cohen, Circus Space and Paralympic Ceremony physiotherapist James Wellington and Circus Geeks' Arron Sparks, with a special preview of their new Wellcome Trust funded film about the science of circus performance.
Rob and Richard began their exploration of the psychology of circus after meeting Guinean company Cirque Mandingue when providing film coverage of CircusFest 2012. Cirque Mandingue caused a storm with their headline show at CircusFest 2012. They're breathtaking acrobatics and irrepressible energy sparked a whirlwind of activity with visits from the Guinean ambassador and impromptu performances on Primrose Hill. After meeting Cirque Mandingue, the filmmakers went to visit the group in their home country's capital, Conakry, to discover the reality beneath the glitz and glamour of the company's stand-out performances and find out what drove them to become circus artists. The result was this insightful short film:
Join Impossible Acts discussion on Thursday 17 April at CircusFest 2014.
Image © Bertil Nilsson