2017 sees Goldfrapp announce a new album and live date on the Roundhouse stage.
Silver Eye, Goldfrapp's seventh album, is dance music, which evokes a pagan ritual rather than a club soundtrack. Cold, metallic electronics with a hot current of blood running through them. Cinematic pop music with a twist. It weaves together the two strands of Goldfrapp's music like never before.
Alison Goldfrapp says "We've never liked repeating ourselves. Often we react to things we've just done. We like the spontaneity of not knowing."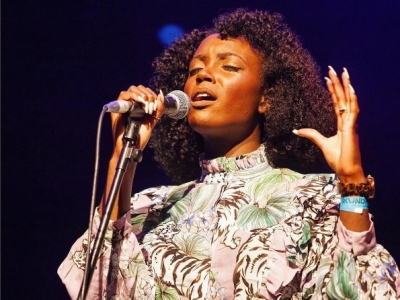 Our inspirational women
We spoke to some of our brilliantly talented female artists to find out which women inspired them…
Read More
Essential Info
*Fees are £2.95 per ticket and £1.95 per transaction
Age restrictions: Under 16s to be accompanied by an adult, under 14s to be accompanied and in seated areas only
Latecomers will be admitted throughout
Stage Times
19.00 Doors
19.30 Vok
20.45 Goldfrapp
23.00 Curfew
Stage times approximate and subject to change without notice.