You know that sensation you get from a certain sound that shoots seemingly from your scalp?
Tingling is a machine that triggers out of body experiences through sound.
Inspired by ASMR and commonly known as that prickling sensation that creeps down your neck, Tingling plays with a custom binaural microphone which can be rotated and manipulated to create singular soundscape.
Discover the possibilities of recording technologies and find out what makes you tingle.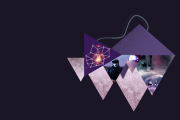 Hack your everyday: Plug in your headphones. Switch on your phone. Press Play. We Are Now is a new London festival that celebrates hacking everyday technologies in performance arts, presenting wor…
Essential Info
This installation is not suitable for those with epilepsy or motion sickness.
Dates & Times
Friday 10 June: various times, Roundhouse Foyer
Saturday 11 June: various times, Roundhouse Foyer
Sunday 12 June: various times, Roundhouse Foyer