A workshop that will encourage the writer to put pen to paper and tell their stories using poetry.
Express Yourself will use a number of different poetic forms and techniques to encourage the participants to use poetry as a way to share their truth.
The workshop will be dynamic and interactive, using performance skills, drama and writing techniques to motivate and inspire.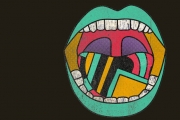 The Last Word, our festival of spoken word, storytelling and live performance returns for the third year running from 24 May – 18 June. Showcasing the genre's original trailblazers, r…
Essential Info
*Fees are £1.95 per transaction
Latecomers will only be admitted at the discretion of the house.
Ages 16+.