The Top 10 Beachy Soundtracks...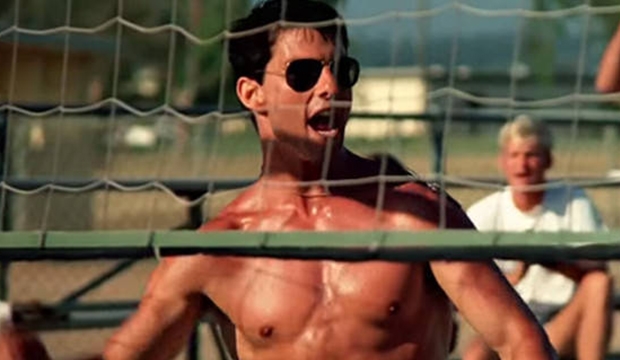 Soundtracks, London's original soundtracks club night, have been keeping people dancing to 'the best movies ever' for over eight years, so it's safe to say they know their film-music pretty well. As part of our Big Screen on the Beach series, we've asked them to put together a list of their top 10 beachy soundtracks, but quickly – before you sink yourself into the sand and its sexy music accompaniment's, they've offered all ticket holders half price entry to Soundtracks this Saturday. Just show your ticket at the door to redeem.


Now let the beach soundtrack countdown commence…

10: Pure Shores – All Saints (The Beach)

Starting off with the obvious, this 90s troupe landed their biggest and best hit with Pure Shores – the standout track from in The Beach. We defy you not to be immediately transported to a place where it's all sun and fun; Leonardo Di Caprio is the prettiest picture on your wall and all of your friends haven't yet got tales of their gap year in Thailand that bore you to tears.

9: Surfin U.S.A. – The Beach Boys (Teenwolf)

Alright, whilst not technically from a movie with a scene actually on a beach, it is none other than The Beach Boys, the very sound of the beach! Pick up a shell, hold it to your ear and you'll hear Brian Wilson banging on about the surf. Plus, it's Teenwolf! Michael J Fox's, fourth best movie EVER!

This is what we call Urban Beaching.

8: Beach Blanket Bingo – Frankie Avalon (Beach Blanket Bingo)

This song is daft. The very thought of thinking about the plot of this movie is questionable. However…it's FUN! It's camp. It's tacky. It's silly. And it's SUNNY! The sunniest movie ever! I don't think anyone in this movie has ever experienced any sort of weather other than sun. They're all like aliens from the Planet Sun (the oxymoron award goes to us). They certainly haven't been in England in the summertime.

7: How Far I'll Go – Auliʻi Cravalho (Moana)

Robbed at the Oscars, this really should have picked up best original song. It's just life affirming. Trust us…listen to it on your iPod while you're walking down the street. It's clench your fist and thump your chest music. It makes you courageous. It makes you beam. It makes you skip. It makes you dance. We honestly think it makes you a better person.

A modern classic.

And…we think it's better than Let It Go.

* ducks for cover *

6: Love Reign O'er Me – The Who (Quadrophenia)

Some may argue Baba O'Reilly. Some others may argue Tommy. And some silly people will argue My Generation. We argue that this is The Who's masterpiece. Perfectly matching Phil Daniels grim mood and the grim grey skies of Brighton Beach, The Who then smacked an extra helping of grim over the top with this piece of musical perfection. Used twice in the movie, the second time to breathtaking effect, this is one of those beautiful moments where the music simply cannot be separated from the film. In fact, we're pretty sure that Phil Daniels needs to ride his moped across the cliffs of Brighton every time this song is played.

5: Over The Edge – LA Guns (Point Break)

In fairness we could have picked any of five songs from this absolute beast of a movie, but there seems to be a sad lack of YouTube uploads of the original (and only worthy) Point Break. So we feel obliged to give a written nod to Wire Train, School Of Fish, Love and Ratt.

Word of advice: seek out this soundtrack if you like your rock! Especially if you like it in 90's clothes and dripping with pre-grunge.

4: Surfer Girl – The Beach Boys (Charlie's Angels: Full Throttle)

The Beach Boys really do epitomise the beach. A second entry for the harmonious quintet and this time it's actually on a beach.

3: Ride Of The Valkyries – Wagner (Apocalypse Now)

We never said it was all fun and games and beach blanket bingo on the sand…

2: Under The Sea – Samuel E. Wright (The Little Mermaid)

Yes, we are owning this one. Mainly because it's simply brilliant.

This is Disney perfection. Even if you're not a Disney fan. We can imagine hundreds of conversations at Soundtracks and around the world often go like this:

- "I hate Disney" – "I just don't like cartoons" – "Disney is for kids!" – "I'm too old for this s**t"

"…The sea weed is always greener, in somebody else's lake…"

- "I LOVE THIS SONG!"

And the beach's prime player is…

1: Playing With The Boys – Kenny Loggins (Top Gun)

Was there ever going to be any other winner? The Tom Cruise machine that is Top Gun, jet-sets its way right to the front with barely any serious competition. Look at those pecs. Look at those shades. Oh that song.

Yes. This is what the beach is about. This is everyone's beach. This is beach for us all. Forever.

And how the heck does Tom jump higher than that volleyball net?! Hollywood magic!


Now to the beach!


You can find catch Soundtracks DJing across the road at The Monarch in Camden every Saturday night and you can also find them on Facebook, Twitter and Instagram.