Roundhouse Poetry Collective show the love for Climate Coalition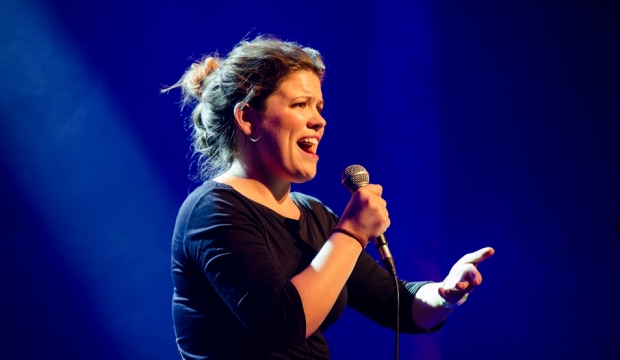 As a part of our commitment to become an environmentally sustainable organisation, the Roundhouse Green Team recently took part in The Climate Coalition's latest #ShowTheLove campaign for Valentine's Day.
To support the cause, our Poetry Collective wrote some short poems about climate change and its effects during one their sessions.
The Roundhouse Poetry Collective is a year-long programme for 16-25 year-olds to develop their writing and performance skills, both individually and as a collective, led by acclaimed poet, Bohdan Piasecki.
Here's just one of the poems submitted by Poetry Performance Artist and Poetry Slam 2015 runner-up Erin Bolens:
Is change a softer way
Of saying end?
Climate an easier word to swallow
Than everything?
Is inevitable more acceptable
Than blame?
He said to me
"I have never seen snow,
Is it like a snow globe?
I love those."
I want take him north,
But it keeps moving
Further away.