Discover Roundhouse talent at Bestival 2015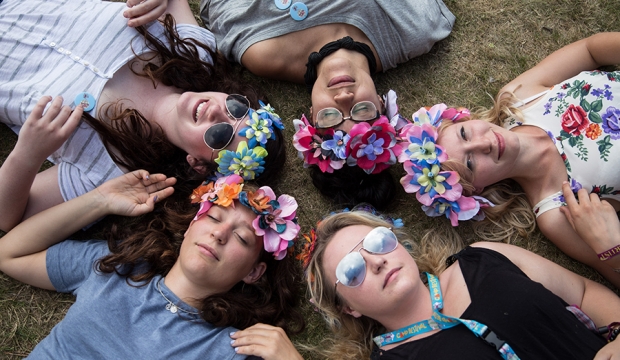 This year Bestival will host some of our finest home-grown talent on the Amphitheatre Stage, including our very own Roundhouse Poetry Collective and Resident Artists .
If you're heading to Bestival 2015, make sure you get down to the Amphitheatre's Satin Lizard Lounge where spoken word artist Scroobius Pip will lead an eclectic line-up of the UK's best oral wordsmiths from Kate Tempest to Jodi Ann Bickley (the writer behind One Million Lovely Letters and winner of Roundhouse's first ever Poetry Slam).
On top of this you'll also get opportunities to discover talented artists who've come through our Young Creatives Programme .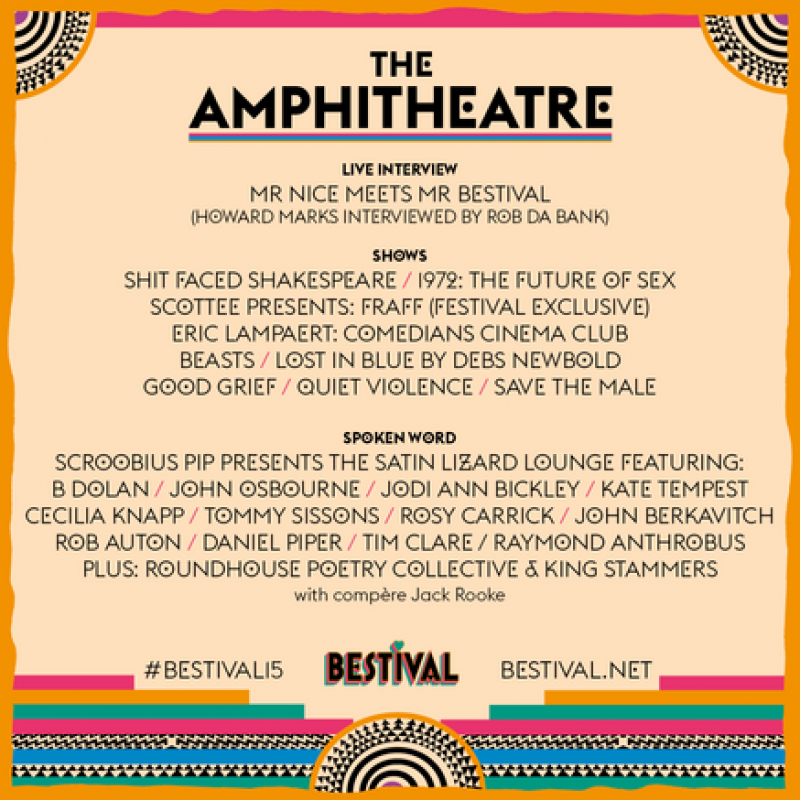 Our brilliant Poetry Collective will take to the stage to perform their original material. The group is made up of 12 talented poets, aged between 16-25 years old, who hail from across London.
Several of our Resident Artists also feature. Cecilia Knapp (part of this year's Last Word Festival and currently featuring in the BBC series Women Who Spit) will perform her play Finding Home. Also performing is stand-up comedian Jack Rooke whose previous work includes commissions for BBC Radio 1, Channel 4 and Cosmopolitan. At Bestival he will showcase his debut comedy-theatre show Good Grief – a hilarious spectacle that explores the highs and lows of death and bereavement.
> Keep an eye on the Bestival website for more exciting news on line up and stage times.
> Find out more about our Resident Artists Programme containing some of London's most exciting emerging creatives.