Podcast: exploring our history and heritage at the Roundhouse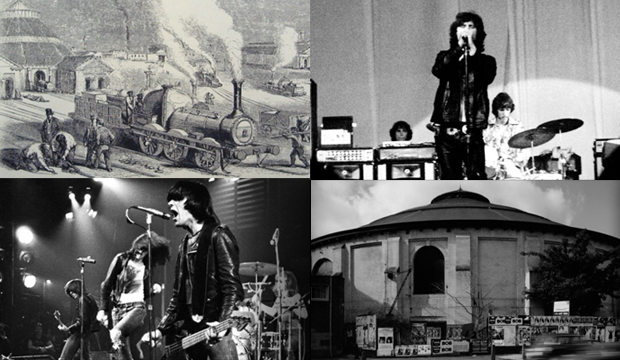 James Ketchell, Chief Executive and Founder of Music Heritage UK introduces their latest podcast focusing on the history and heritage of the Roundhouse.
Music Heritage UK is delighted to share with you our podcast on the history and heritage of the Roundhouse featuring an interview with Chief Executive and Artistic Director, Marcus Davey.
Music Heritage UK is a charity which exists to promote, protect and preserve our popular music heritage. This is one in a series of podcasts, which celebrates the people, places and events making up London's captivating and diverse popular music heritage.
Marcus took some time out of his busy schedule to discuss the fascinating history of the venue and share some of the iconic moments in the Roundhouse's history.
He takes listeners on a journey examining the beginnings of the building as an engine roundhouse, then a gin warehouse, to the opening of an iconic arts centre and performance space in the 1960s and its subsequent closure in the 1980s.
Finally, he explored the restoration and re-opening of the venue and the amazing work that the Roundhouse does with thousands of young people every year.
A huge thank you to the Roundhouse and Marcus for this opportunity. It was a pleasure discovering the history of, not only an iconic performance space known the world over, but rather uniquely an organisation which is having a huge positive impact on the lives of thousands of young people every year.