Roundhouse Talent plays Isle Of Wight Festival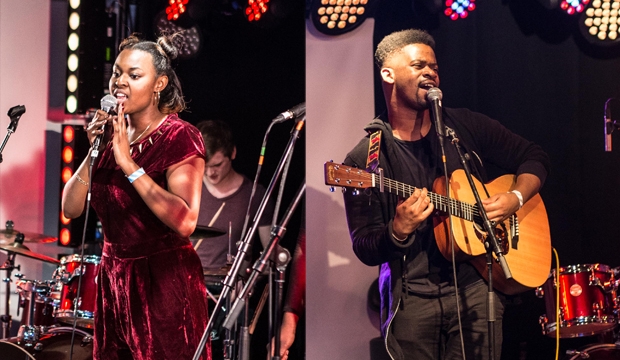 When British Airways are looking for 10 artists from across the UK and Europe to play at Isle of Wight Festival and no less than two from our home-grown talent pool are chosen, it's a bit of a cause for excitement.
Teenagers Rayon Nelson and Karyma Ellis are both fairly new additions to our emerging talent posse, and have started with a bang by bagging slots on the BAMusic Stage at the festival, attended by over 50,000 sun kissed music lovers.
Rayon & Karyma, who played Roundhouse Rising festival last year had a blast:
It was my first major festival experience so I loved the vibes, the accessories sold, the many people and of course the great music. The highlight for me was Rudimental and Katy B. Would definitely perform there again!
Playing at the Isle of Wight festival was an amazing experience! It's so nice to visit a different part of the country and have people singing along to your songs and having a great time to your music. Overall it was a pretty hot weekend!
Discover their work yourself – definitely artists to watch:
Karyma and Rayon plus more of our home-grown artists, will be performing at the Roundhouse Summer Sessions throughout July and August 2014, including supporting Andreya Triana on the 25 July.