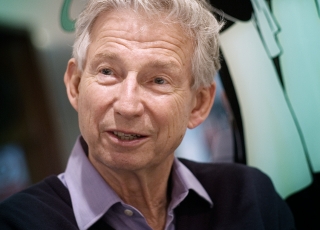 Torquil studied Law and Economics at Cambridge and Harvard. He went on to work as a banker for over 10 years at JP Morgan and Company in New York and at Philip Hill, Higginson Erlanger's in London, followed by a further five years as General Manager of Mineral Separation Ltd, a large industrial holding company.
Read More
In 1973 he became Chief Executive of a toy manufacturing company, Berwick Timpo Ltd and, between 1980 and 1996, founded and became Executive Chairman of the hugely successful, Bluebird Toys plc, which made sales of nearly £100m and a cash balance of £35m within 12 years.
He has been Chairman and President of the British Toy and Hobby Manufacturer's Association, Chairman of the Trustees of Rendcomb College, Trustee of the Tavistock Clinic Foundation and Trustee of the Fleet Air Arm Museum.
In 1996 he founded the Norman Trust, a charity for children and young people. After retiring from Bluebird Toys plc he purchased the Roundhouse, Camden in 1996. He was awarded the CBE in 2002.
Read Less
In January 2011, McGregor was awarded a CBE (Commander of the Order of the British Empire) for Services to Dance.
Read More
Wayne McGregor CBE is a director and choreographer, studied dance at University College Bretton Hall and the Jose Limon School in New York. He is the founder and Artistic Director of Wayne McGregor Ι Random Dance, resident company of Sadler's Wells, London, for which he has made over 30 works including The Millennarium, Sulphur 16, Aeon, Nemesis, AtaXia, Ossein, Amu, Entity, Dyad 1909, FAR and UNDANCE.
He is the Resident Choreographer of The Royal Ballet.
In January 2011, McGregor was awarded a CBE (Commander of the Order of the British Empire) for Services to Dance.
Read Less
Rt. Hon Baroness Morris of Yardley
Estelle started her career in education as a teacher in an inner city multi racial comprehensive school where she taught for 18 years. In 1992 she entered Parliament and in 2001 became the Secretary of State for Education and Skills. She followed this with 2 years as a Minister at the Department of Culture Media and Sport and left Parliament in 2005.
Read More
Since then she has combined a career that includes senior posts both in education and the arts as well as being a member of the House of Lords.
She now works at the Institute of Effective Education at the University of York which aims to transform the relationship between education research and practice so that policy making and teaching can become more evidence based.
She is a trustee of the Paul Hamlyn Foundation and the Roundhouse and Chair of the National Coal Mining Museum. She also chairs the Council at Goldsmiths College.
She is a regular contributor to Guardian Education.
Read Less
Lloyd Dorfman, Founder and Chairman of the Travelex Group, is a 59-year-old Londoner. He started his own currency exchange business in 1976 from one small shop in central London, after briefly sampling the bar and investment banking. In March 2001 Travelex acquired Thomas Cook's Global & Financial Services business for £440m.
Read More
Today, Travelex is the world's largest foreign exchange and business payments specialist. In 2001 Lloyd won the Consumer Business Category in the UK "Entrepreneur of the Year" awards sponsored by Ernst & Young, Citibank and The Times. In 2002 he received the British American Chamber of Commerce's UK Entrepreneurial Award, and the Institute of Economic Affairs' Free Enterprise Award. He was named as "2007 Honorary Australian of the Year" in the U.K and in June 2008, he was appointed CBE in the Queens Birthday Honours list for services to business and charity. He is a Non-Executive Director of M&C Saatchi plc, Deputy Chairman of Monitor Quest Ltd, a Governor of St Paul's School in London, a Director of the Royal National Theatre, a Trustee of the Prince's Trust, and an Honorary Fellow of St Peter's College, Oxford. Lloyd Dorfman was educated at St Paul's School, and did not go to university. He is married with three children, two grandchildren, and lives in London.
Read Less
Managing Director of the Cameron Mackintosh Group of Companies, which includes an international theatrical production division and a group of seven West End theatres. He is also the Chair of the Soho Theatre, the Managing Trustee of the Mackintosh Foundation (a grant giving organization), a Trustee of the Oxford School of Drama, and is on the Advisory Boards of Julie's Bicycle and Tickets for Troops.
Read More
He is a member of the Cultural Olympiad Board, the Theatres Trust and has been a Trustee of the Foundation for Sport and the Arts for twenty years.
Read Less
Ella is a Group HR Director, with a proven track record of leading change, M&A and business transformation. Her career spans retail, not-for profit and high tech companies.
Ella is currently the HR Director and Board member at Sainsbury's Argos, the newly-formed non-food subsidiary of Sainsbury's (which encompasses Argos, Habitat and Sainsbury's non-food business). With 30,000 employees and annual sales of around £6 billion, Sainsbury's-Argos is the second largest online retailer in the UK. Ella's responsibilities range from defining the best and most robust operating model, ensuring the future development and acquisition of the digital skills needed for sustainability and growth and leading the HR function of 200 people.
Ella earned her BA Hons degree from the University of Bristol and her Master's Degree from the University of London.
Read More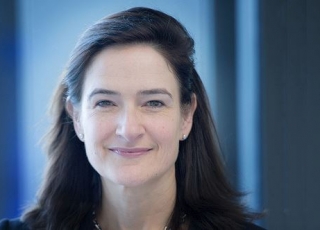 Sally O'Neill is Chief Operating Officer of the Royal Opera House. She joined the Royal Opera House as Director of Finance in 2009. She was Interim Chief Executive February-August 2013, and assumed her current position at the beginning of the 2013/14 Season.
Read More
O'Neill read Natural Sciences at Cambridge University and qualified as a chartered accountant with Deloitte. Under an Arts Council Training Bursary she trained in arts administration with the National Theatre, the Young Vic and Southern Arts. She joined the British Film Institute as Finance Officer before becoming a Financial Controller at the National Theatre. She then went on to hold senior financial roles in television, including for Channel 4, ITV and QVC. She was Finance Director of Historic Royal Palaces before arriving at the Royal Opera House.
Read Less
Tony founded Time Out in 1968 with £70, during the summer break from Keele University. The Time Out Group now has an annual turnover of over £40m. Time Out London and Time Out New York together with an extensive guidebook division and website have established the Time Out brand worldwide.
Read More
Time Out Chicago launched as a weekly in 2005. Licensed editions of Time Out are currently published in Beijing and Shanghai, Cyprus, Abu Dhabi and Dubai, Istanbul, Mexico City, Mumbai, Moscow and St Petersburgh, and Tel Aviv. Annual Time Out visitors' guides are published under license in Buenos Aires, Bahrain, Cape Town, and Doha. Tony didn't finish his university course and has never been employed by anyone. He is the sole shareholder of the UK company, Time Out Group Ltd.
Read Less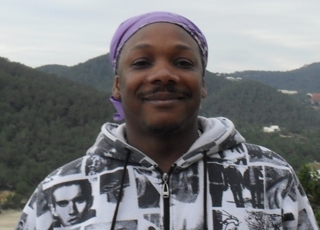 Spider J is a producer, songwriter and musician actively touring and playing festivals around the world. Spider specialises in urban, dub, hip hop, reggae and pop genres.
Read More
He plays a huge part in the Roundhouse's annual outreach programme, On Track. As lead artist tutor and producer he works closely with young creatives to help them realise their potential, focussing on music production and live performance.
Read Less
Baroness McIntosh of Hudnall
Genista (Jenny) McIntosh has held a number of senior positions in major arts organisations She was Principal of the Guildhall School of Music & Drama from 2002-3 and Executive Director of the Royal National Theatre between 1990 and 1996 and again between 1997 and 2002. In 1997 she was briefly Chief Executive of the Royal Opera House.
Read More
Between 1972 and 1990 she held a number of posts at the Royal Shakespeare Company. She was a founder Trustee of NESTA (National Endowment for Science, Technology and the Arts) from 1998 to 2005 and currently serves on the Boards of Southbank Sinfonia, the Roundhouse Trust, the National Opera Studio and the Royal Shakespeare Company.
Genista holds honorary doctorates from the University of York (1998), the University of Middlesex (2002) and City University (2002) and received an Honorary Fellowship from Goldsmiths College, University of London in 2003. She is a Fellow of the Royal Society of Arts. In 1999 she was created a Life Peer, taking the title Baroness McIntosh of Hudnall, and now devotes most of her time to her work in the House of Lords.
Read Less
Caspar was born, educated and grew up in London. He enjoyed a background in performance art as a teenager, appearing as a mime artist in London and Paris and on television, as an actor on radio and in the feature film Betrayal.
Read More
He took two degrees: in Philosophy and Political Science (UEA, Norwich) and a Masters in Domestic Politics and Foreign Policy (Thesis on Nuclear Weapons Strategy and Theory) at the University of Bristol.
Between these degrees he worked as a copywriter for TBWA/Holmes Knight Ritchie. He then worked for a foreign affairs think-tank and lobbying group, concentrating on nuclear and other weapons proliferation control and conflict management in, primarily, Bosnia and with national and cross-national organisations.
In 1995 he helped set up a property insurance company based in Scotland, which continues today. At the beginning of 1997 Caspar left to work on the Roundhouse, becoming a Trustee of the Norman Trust. In 1998 he was a founding trustee of the Roundhouse Trust, which took over the management of the building in 2000. He carried on his earlier work as a member of the Steering Committee, and became Events Director. Fulfilling a long-standing commitment, Caspar stepped down as an Executive a short period after the Roundhouse re-opened in 2006. He has remained a Trustee of the Roundhouse Trust, the Norman Trust and the Norman Trust Endowment.
He's currently taking a sabbatical with his family and writing a book, and remains committed to the Roundhouse and its work.
Read Less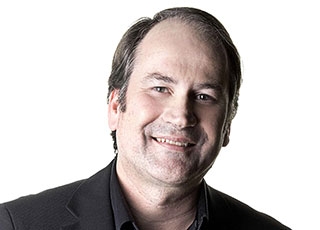 Bob Shennan is Director of Music, Controller of Radio 2, 6 Music, and Asian Network.
Bob was educated at the Royal Grammar School in Lancaster and at Corpus Christi College, Cambridge, and graduated with a degree in English Literature.
He joined the BBC in 1987 and progressed to a variety of senior roles in BBC Sport including, from 1998 to 2000, the position of Head of BBC Sport. In this role, he was responsible for overseeing all sport on BBC One, BBC Two, BBC News 24, BBC national and local radio and the BBC's sport online.
Read More
In August 2000, Bob was appointed Controller of 5 Live and in September 2002, he launched 5 Live Sports Extra as Controller. During his tenure, 5 Live reached a record audience in 2002 of just under 7 million listeners.
In late 2004 Bob was given overall managerial responsibility for BBC Asian Network. Bob left the BBC in late 2007 to lead Channel Four Radio. Following his departure from the venture in October 2008, Bob was appointed Controller, Radio 2 and 6 Music in January 2009.
Bob also led Radio 2 through the transition of Terry Wogan's departure from Wake Up To Wogan on Friday 18 December 2009 after 17 years, to the launch of The Chris Evans Breakfast Show on January 11 2010.
In August 2011 he also re-assumed managerial responsibility for the Asian Network. He was appointed Director of Music in March 2014.
Bob is an international board member of the CMA's and Trustee of BBC Children in Need and on the board of trustees for Roundhouse
Read Less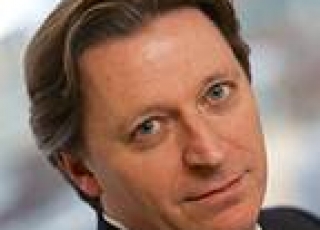 Philip studied Classics and Modern Languages at Oxford University and is the general counsel and company secretary of the Roundhouse.
Philip is head of the UK Corporate and Private Equity practice at international law firm Katten Muchin Rosenman. He practises corporate and commercial law, with particular emphasis on mergers and acquisitions, private equity, strategic investments and joint ventures.
Read More
Philip also has an active pro bono practice, with considerable experience advising English charities, social enterprises and not-for-profit organisations.
Before embarking upon his legal career, Philip lived and worked in Japan as a cultural adviser to the Japanese Government.
Read Less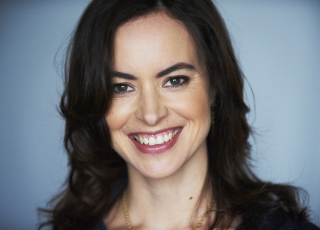 Sally trained in acting at the Central Television Workshop and also Mountview Theatre School. She set up her production company in 2009 and also runs Sweet Theatre Ltd.
Read More
In March 2015 she chaired the Roundhouse Gala Auction, raising £1 million to help over 3,000 young people realise their creative potential through various projects in music, media and performing arts. She is also a patron for The Ben Kinsella Trust, which raises awareness on knife crime.
Productions include Touched Like A Virgin starring Sadie Frost at Soho Theatre; Hidden in the Sand starring Sally Dexter at Trafalgar Studios; Third Floor starring Craig Gazey (Coronation Street) and Emily Head (The Inbetweeners) at Trafalgar Studios; Men are from Mars, Women are from Venus UK tour, Edinburgh Festival & Dubai; The Moon is Halfway to Heaven at Jermyn St Theatre; Guess How Much I Love You UK tour, Dubai, Abu Dhabi, South Korea, Belgium, Holland; –CBeebies Little Charley Bear– at Ambassadors Theatre; Lone Star & Private Wars starring James Jagger & Shane Richie, Days of Hope (both at Kings Head); The Rubenstein Kiss starring Samantha Bond and Gary Kemp at Hampstead Theatre (winner – TMA Best New Play Award and The John Whiting Award).
Sally produced Live at the Ambassadors, a variety of concerts featuring acts such as Beverley Knight, James McCartney, Paul McCartney, Charlie Watts, Mick Hucknall, Kelly Jones (Stereophonics), Bill Wyman, Mica Paris and more.
Read Less
Pauline is Chief Executive of Creative & Cultural Skills, the UK sector skills council for craft, design, cultural heritage, music, performing arts, literature and the visual arts, based at The Backstage Centre in Purfleet, Essex.
Read More
Pauline is Chief Executive of Creative & Cultural Skills, the UK sector skills council for craft, design, cultural heritage, music, performing arts, literature and the visual arts, based at The Backstage Centre in Purfleet, Essex. Creative & Cultural Skills runs the National Skills Academy, a national network of Further Education Colleges working with the creative industries, creates apprenticeships and paid internships in the creative sector and runs its own apprenticeship training provision.
She previously worked at Arts Council England in five senior roles (1998 – 2007) including Director of Education and Training and Research and Development. She set up and ran the Royal Opera's Education Programme (1983 to 1997) following seven years in teaching.
Pauline is Chair of Shape Arts, a board member of Drama UK, High House Production Park and the Clore Leadership Programme. Previous non-exec roles have included Chair of the da Vinci School for Creative Enterprise in Letchworth. In London she is a member of the Mayor's Cultural Strategy Group and the London Enterprise Partnership's Skills Group.
Pauline was awarded a CBE in the 2014 Queen's Birthday Honours for services to education and training in the cultural sector. In 2015 she was named Campaigner of the Year in Music Weekly's Women in Music Awards.
Read Less