Covid-19 Safety Measures


The Roundhouse might look and feel a little different to what people are used to but we have done a huge amount of work behind the scenes over the last few months to test and design the best and safest experience for artists, audiences and staff. We're pleased to tell you we've been awarded the 'We're Good To Go' Covid-19 Industry Standard in partnership with The National Tourist Organisations of Great Britain and Northern Ireland.
For a visual guide on what to expect when visiting the Roundhouse, please refer to our Visual Stories.
We ask that you download the NHS Track & Trace app before you arrive onsite, and scan the QR code on arrival. We will also retain your booking information for a minimum of 21 days in line with government regulations around track and trace. If you have any of the main symptoms please do not head to the Roundhouse, and if you develop symptoms whilst at the venue, please either leave to self-isolate at home or tell a member of staff whilst maintaining social distancing and wearing your mask.
In line with current government advice, we have put in place a variety of health and safety measures.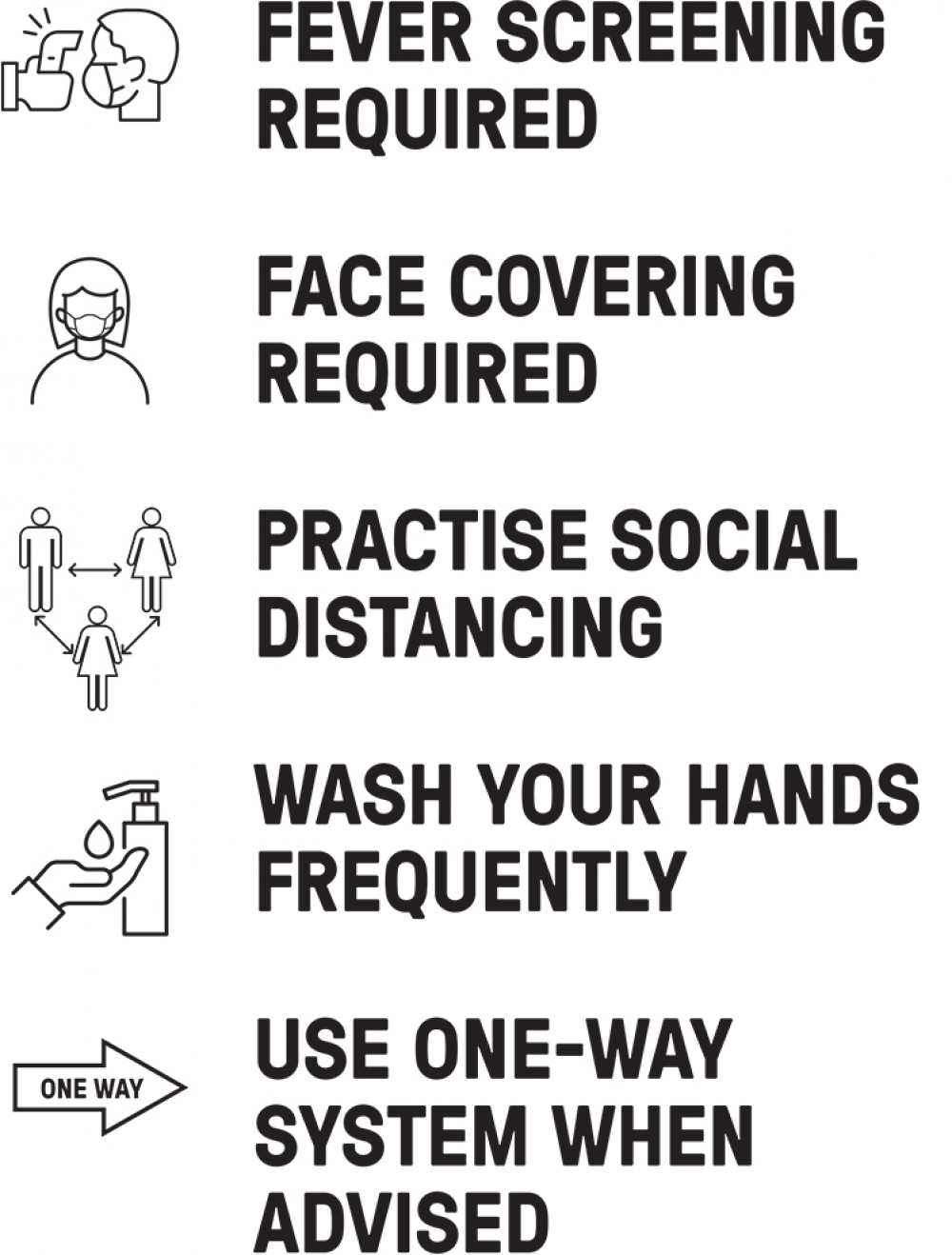 What this means in practice
Fever screening on arrival:
Ticket holders will be given an arrival time to allow us to stagger entry into the venue. You will have your temperature screened on arrival, plus the usual ticket and bag check.
Face coverings:
Masks or face coverings must be worn at all times, unless you are medically exempt, and must cover the nose and mouth. Audiences may pull down or remove masks to eat or drink only whilst at their seats. Studio users can remove their face coverings once in their booked room.
Wash your hands and our extra cleaning measures:
Remember to wash your hands for at least 20 seconds and there will be hand sanitising stations around the venue, please use them.
Cleaning will be conducted regularly throughout the venue, with particular focus on high touch areas such as handles, handrails and buttons. Anti-virus fogging is carried out in our main space every 30 days and our ventilation system meets government guidelines.
Practice social distancing:
We're operating with the one-metre plus rule for visitors. This means you must be at a distance of one-metre from anyone not in your household or bubble, plus wear a face covering.
Visitors who are exempt from wearing masks are advised to remain at a two-metre distance from anyone not in their household or bubble where possible.
One-way system:
A one way system will be in parts of the venue, including in the toilets. Please look for signage and arrows directing your journey. Staff members will also be on hand to help.
A few other things to note if you have a ticket
The cloakroom will be closed.
Please listen to the guidance of staff throughout your visit – they're there to keep you safe, so please treat them with respect at all times, and maintain social distancing when speaking with staff.