Details
Join us for a special in-conversation with Kaiya Milan and Shikayla Nadine as they discuss their career journey, their day to day responsibilities and the programmes and pathways available for you to develop your own career in artist management.
Kaiya Milan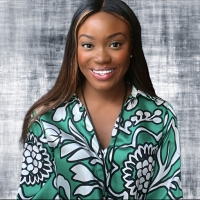 Kaiya Milan is an Artist Manager, CEO and CreaTech Strategist based in London, England. She currently manages solo artist Afronaut Zu, artist collective Steam Down and its founder Ahnansé, and has worked with a great deal of other notable artists throughout her career also.
In addition to artist management, after observing the amount of women being overlooked within the business side of Music, Kaiya Milan started her own all female creative collective called The Sorority House & Co. established in 2015, which aims to connect, empower, celebrate and inform women in the creative industries and construct a shared sisterhood mentality.
In 2020, Kaiya was appointed CEO of The Floor, a creative-tech platform and direct-to-fan subscription service designed to help content creators and artists grow their digital and physical community. The Floor believes that creators having a direct relationship with their audience is game changing. And encourages creators and their teams to cut out the algorithms, advertisers and unethical content companies by building their own subscription base, livestreams and content distribution.
Shikayla Nadine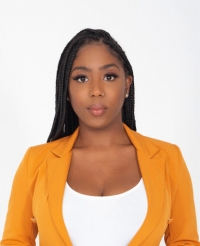 Born and Raised in North West London Shikaylas love for music started at a young age. Whilst growing up in a melting pot of cultures, her area introduced her to a plethora of Black music including Reggae, Grime, R&B and Soul. With a father and uncles in Radio and hosting sound systems, she was able to explore and subsequently cultivate her love for the music scene.
An Artist Manager for singer songwriter Rebecca Garton, Singer, songwriter, rapper & producer Levelle London and Producer Nosa apollo, under her company SN Music Management; Shikayla Nadine is slowly beginning to make a footprint in the music industry. She began her journey into the music industry 7 years ago as an artist management assistant for the manager of American Rapper Waka Flocka Flame. After realising her passion for artist management, she went on to study Music Business and Brand Marketing at Buckinghamshire New university.
Throughout her journey she has worked and collaborated on projects such as Girls I rate and Kid bop UK and also with artists such as Kojey Radical, Ruffsqwads Fuda Guy, Angel and many more. As well as artist management Shikayla expresses her love and appreciation of black music through hosting her own radio show. Hosting the Midday With Kay Show, she prides herself on helping to push new and upcoming artists to the forefront.
How to Apply?
Fill in the form on the page to apply
I'm not sure I can afford to take part…
If you need help to pay for things like project fees, transport or childcare, we can help. Find out how you can get support by clicking here.
If you are using a bursary to pay for the project, please ensure you arrange this with the Advice Base with plenty of time before the start of the project.