Details
Join BBC Music Introducing in London's Jess Iszatt as she sits down with Shay D, Lynks and Mulah to discuss breaking down barriers to the Music Industry and discover how BBC Introducing can support emerging artists.'
Who will be on the panel?
Jess Iszatt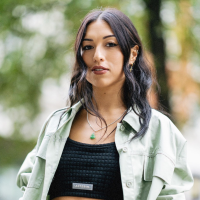 Exciting new talent Jess Iszatt is the presenter and producer of the BBC Music Introducing show every Saturday night 8pm-10pm on BBC Radio London, showcasing the best undiscovered and under the radar musicians from London. Jess also presents weekdays 4-8pm on Magic Chilled, playing fresh, laid-back hits from the 90's, 00's and present, and hosts radio 1 relax weekends at 5am.
She prides herself as a tastemaker at the forefront of the new music scene in the UK, and has strong links with AIM (the Association of Independent Music), presenting for their annual awards 3 years running.
For BBC Radio 1 she can also be heard covering frequently for Jack Saunders Future Artists Show on as well as having hosted their Chillest Show for the most recent Christmas Presenter search. Jess has also covered the BBC Introducing Mixtape with Tom Robinson (BBC 6 Music) and has featured on Jamz Supernova's Tuesday night specialist show (BBC Radio 1Xtra) and Radio 1's Introducing show. She won Silver for Best New Talent at the Frank Gillard Awards 2021, for local BBC Radio.
Shay D
Hailing from the stomping grounds of North London, Shay D is a raw lyricist who draws inspiration from her Persian upbringing in the capital. Her latest album Speaking in Tongues charted at #7 in the iTunes Rap & Hip Hop chart earlier this year, securing the Youtube Music 'Grime' Cover, national radio play and Spotify play-listing. Shay D hosts and DJs her own Reprezent Radio show Saturdays with Shay highlighting new emerging artists aligning with her work as a youth project manager for Breakin Convention. Not afraid to push boundaries, she not only empowers women through her songs but through her pioneering* Queens of Art* movement, leading the first ever all-female UK hip-hop tour in 2019 and 2020.
Lynks
Merchant of pure queer chaos and gleefully unpredictable, Lynks is a cult sensation in London's underground music scene who is set to take us on a journey where drag, music and theatre collide in a beautiful daze. Named 'one to watch' by Lauren Laverne, The Guardian, Attitude Magazine, NME, DIY, Time Out, Jack Saunders,* Huw Stephens + Elton John., their legendary live show has graced sold-out venues across the UK, most recently turning the main stage of Latitude Festival into a queer dystopia of electro-punk excess. Watch out; Lynks' cultural revolution is well underway.
Mulah
A fresh sound on the scene as new and upcoming artist, Mulah will no doubt get your attention with her sharp, witty lyrics and contagious beats. Born and raised in East London, Mulah has been widely known for the impact she has created in the public-speaking scene, but now she's having her name recognised for her tight flows and bubbly energy! Expect minimalistic hip-hop beats and punchy vocals bursting with personality as Mulah's sound comes with an honest vibe and a positive message that the world has been waiting for!
How to Enrol or apply:
A Enrol Online by clicking the 'Enrol Now' button at the top of the page
I'm not sure I can afford to take part…
If you need help to pay for things like project fees, transport or childcare, we can help. Find out how you can get support by clicking here.
If you are using a bursary to pay for the project, please ensure you arrange this with the Advice Base with plenty of time before the start of the project.
I have additional needs. Can I still take part?
We have places available on all our projects for individuals with additional needs.Get in touch so that we can discuss your requirements and do our best in supporting you.
Where is the project taking place?
Roundhouse Studios
Enrol Now