Music Technology Workshops, Talks & Demos
Today will focus on pioneering approaches to music and technology. Sign up to our App Jam workshop, find out about instrument hacking from Circuit Bender, Tasos Stamou, get a live coding demo from Alex McLean, hear about Marek Bereza's awesome music-triggered visuals, attend a masterclass with Tim Exile and discuss the future of interactive music.
Tim Exile Masterclass
Producer Tim Exile will show you how he puts together his live sets. In his own words: "I use my set-up for sound-surfing. I can grab whatever sound is going on in the moment and arrange and process it, taking incoming sounds on a mic or using the various synths, samplers and drum machines which are integrated into it. I can improvise an entire live set with it."
Tim Exile will also play a live and improvised show on Saturday evening – buy tickets
Ableton: Push Playground
Ableton makes 'Live' – a unique music creation and performance software and 'Push' – a hardware instrument for playing and composing with Live. Experience the Push Playground, a unique music lab where you can try Push and Live for yourself and meet other musicians. Expert trainers and artists will be on hand to offer practical guidance and advice on your music, so feel free to bring along your works in progress.
Check out the video on the right hand side featuring Mike who shows how you can create a track in 10 minutes! He'll be hosting these sessions so come along to meet Mike and try it for yourself.
To try Ableton for free, click here. Visit the Ableton website to learn more about Ableton Live and Push.
Live music throughout the day from:
Roundhouse Rising Festival takes place across multiple spaces in the venue – some spaces have limited capacity so entry is not guaranteed, however there are plenty of alternative things to do around the building if you are unable to attend a session.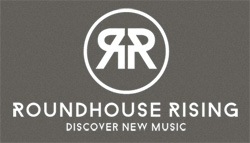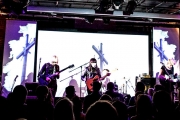 Essential Info
*Fees include £1.50 booking fee
Starts: Midday
Under 14s to be accompanied by an adult
STAGE TIMES
11.30am – 12.30pm: DJ Oddi
12pm – 2pm: App Jam Workshop
12.30pm – 12.55pm: Saachi Sen
1pm – 1.30pm: Mickey Lightfoot
1.15pm – 1.35pm: Jide Kuti
1.45pm – 2.15pm: Vanessa Gimenez
2pm – 2.30pm: The Energy
2.30pm – 2.50pm: Vulcan MC
2.30pm – 3pm: Marek Bereza – Making Computers Sing & Dance (talk & demo)
3pm – 3.45pm: Tim Exile masterclass
3.15pm – 3.30pm: Amarni Keller
3.15pm – 3.45pm: Live Coding: Live Music From Code (talk & demo)
3.45pm – 4.40pm :Urban Development Vocal Collective
4pm – 4.45pm: Circuit Bending & Sound-Toy Hacking (talk & demo)
4.15pm – 4.45pm: Laekyn
5pm – 5.30pm: Fran Lobo
5pm – 6pm: Interactive Music & New Listening Frontiers (talk & demo)
5.15pm – 5.45pm: Rainer