Born and raised in North London, hip-hop artist Little Simz is primed for international success following her recent 'Blank Canvas' mixtape, which premiered on Jay-Z's Life + Times website in 2013. In the very same week, Zane Lowe named her track 'Bad (Lord Forgive Me' as his 'Next Hype'.
We're predicting big things for Little Simz so don't miss her headline set: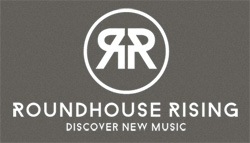 "
Essential Info
*Fees include £1.50 booking fee
Under 14s to be accompanied by an adult.
STAGE TIMES
6pm – 6.30pm: DJ Oddi
6.30pm – 6.55pm: Juliyaa
7.15pm – 7.30pm: Whitney Williams
7.30pm – 7.45pm: DJ Edott
7.45pm – 8.05pm: Ruby Goe
7.45pm – 8.05pm: Rayon Nelson
8.20pm – 8.50pm: Cynikal
8.20pm – 8.50pm: Ophelia
9pm – 9.25pm: Joel Baker
9.10pm – 9.35pm: Santino
9.45pm – 10.15pm: The Brother Moves On
10.25pm – 10.30pm: Choc
10.30pm – 11pm: Little Simz