CMU:DIY – Getting Started In Music Day
The team from CMU present a day of interviews, panels and insight sessions about getting started in the music business. Whether you're an artist running your own affairs, a manager plotting out your band's career, or you aspire to work in the music industry or run your own music business, you'll learn plenty from this full day.
Guests include: Mark Meharry (Music Glue), James Barton (Artist Manager – The Blue Team), Fred Bolza (Sony Music), Jack Clothier (Alcopop! Records)
Topics include: Making money from music, building a fanbase, the potential of direct-to-fan, setting up your artist business, deal making in music and much more.
DIY Drop-in Sessions & Surgeries
Get involved with a variety of drop-in sessions and surgeries about DIY media for musicians. Sign up for a biography surgery; take a band shot in the photo-booth with our resident photographers, or get advice on how to make a music video.
Ableton: Push Playground
Ableton makes 'Live' – a unique music creation and performance software and 'Push' – a hardware instrument for playing and composing with Live. Experience the Push Playground, a unique music lab where you can try Push and Live for yourself and meet other musicians. Expert trainers and artists will be on hand to offer practical guidance and advice on your music, so feel free to bring along your works in progress.
Check out the video on the right hand side featuring Mike who shows how you can create a track in 10 minutes! He'll be hosting these sessions so come along to meet Mike and try it for yourself.
To try Ableton for free, click here. Visit the Ableton website to learn more about Ableton Live and Push.
Live music throughout the day from:

Roundhouse Rising Festival takes place across multiple spaces in the venue – some spaces have limited capacity so entry is not guaranteed, however there are plenty of alternative things to do around the building if you are unable to attend a session.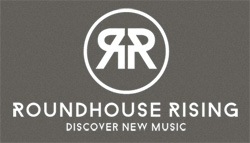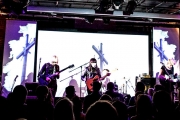 Essential Info
*Fees include £1.50 booking fee
Starts: Midday
Under 14s to be accompanied by an adult
STAGE TIMES
12pm – 1pm: The Insider's Guide to Music Blogging (panel)
12pm – 12.20pm: Making Money From Music (presentation)
12.20pm – 1.10pm: Building A Fanbase (panel discussion)
12.30pm – 1pm: Tarq Bowen
1pm – 2pm: DIY Music Video Tips (talk)
1pm – 1.15pm: DJ Edott
1.10pm – 1.30pm: The Potential of Direct-to-Fan (interview)
1.15pm – 1.35pm: Karyma Ellis
1.30pm – 2pm: Eva Stone
1.45pm – 2pm: Grace Fleary
2pm – 4pm: Biog Surgery
2.10pm – 2.25pm: Henry Webb J
2.15pm – 2.45pm: Connecting with the Music Business (presentation)
2.30pm – 2.50pm: *Roundhouse Choir *
2.45pm – 3.15pm: Setting Up Your Artist Business (interview)
3pm – 3.20pm: Callum Rafferty
3.15pm – 3.45pm: Ivy & Gold
3.15pm – 4pm: Where Labels Fit In (panel discussion)
3.30pm – 3.50pm: Jessica Carmody
4.15pm – 4.45pm: Deal Making in Music (panel discussion)
4.45pm – 5pm: Ten Tips for Getting Started (presentation)
5pm – 5.40pm: DEMS with Roundhouse Choir
5pm – 6pm: Questions & Networking Session