Roundhouse is proud to be the only London venue partner for Rambert Summer Livestream Season 2021. Get ready to be entertained from the comfort of your own home, and watch Rambert perform live online, as they livestream a captivating double-bill curated by world-class choreographers and played out by their brilliant and daring dance artists….
DOUBLE

-

BILL
EYE
CANDY
Marne van Opstal and Imre van Opstal
We all have a body. So when did life become so artificial, we can't remember what's real?
What is beauty? And how are we meant to attain an ideal state when we can't agree what it is?
Rambert is always looking for exciting new voices to unleash their creative force on our dancers. Siblings Marne van Opstal and Imre van Opstal (company dancers NDT, Batsheva) are among the hottest up-and-coming new choreographers on the scene.
ROUGE
Marion Motin
Marion Motin's choreography for Dua Lipa (IDGAF) and Christine and the Queens (Tilted) has a quirky hip hop vibe. Rouge is what happened when we invited pop's coolest choreographer to work with Rambert's daring dancers. Now she's back in the studio re-making Rouge with a new cinematographic twist.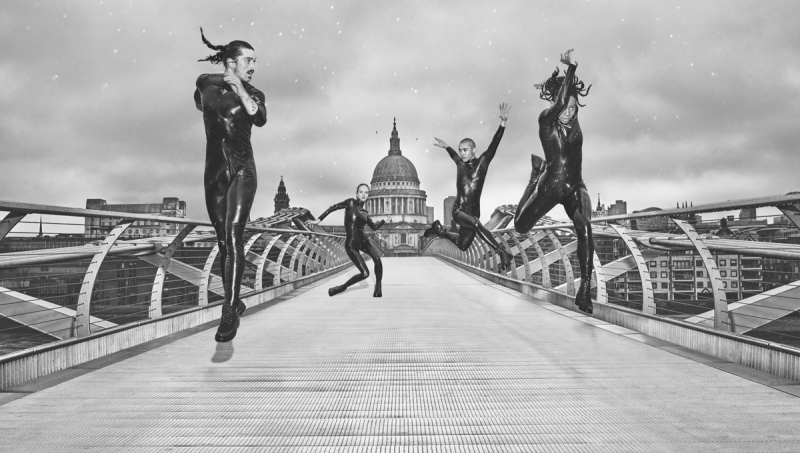 Essential Info
Maximum one ticket per person/household
Ticket types:
£10 – Single Ticket
£15 – Household Ticket
£20 – Household Ticket + £5 donation
The livestream will begin promptly at the advertised time.
All timings listed are BST.
Fees are 7% per ticket.
Accessing the Livestream
In order to access the livestream, you will need to create a free account on Rambert Home Studio.
Bookers will be sent a unique code for this event on the day of the show. You should expect to receive this code approximately 30 minutes before the livestream is due to start.
Because of the nature of these unique codes, it is not recommended to buy a ticket for someone else.
Please note that this event is screened live and the livestream will only be available to view at the time of broadcast. It will NOT be available on demand after the event has ended.
Age Guidance: 15
The first of these two pieces may not be suitable for unaccompanied children under 15. The piece contains some strong language. The piece also confronts questions around body image and the dancers perform dressed in silicon "nude" suits (minus visible genitalia), giving the impression of nudity while being fully covered.
Photosensitivity Warning:
During the performance of Rouge, some scenes have a strobing effect that may affect viewers who are susceptible to photosensitive epilepsy or other photo sensitivities.