Tonight marks the twenty-first anniversary year of the Association of Independent Music (AIM) which champions industry-leading creativity, innovation, and performance shown by independent artists, labels, and outstanding individuals. The awards which were set to be held at Roundhouse will be streamed virtually.
Since 2010, the AIM Independent Music Awards have honoured an extraordinary array of independent artists, music companies and industry figures including: Björk, Stormzy, Adele, The Prodigy, Peggy Gou, Wolf Alice, London Grammar, Jorja Smith, Christine and the Queens, Daughter, SOPHIE, 4AD, Ninja Tune, Transgressive, Martin Mills (Beggars), Goldie and Steve Beckett (Warp).
Roundhouse is home to incredible live performance and is also a youth charity dedicated to nurturing emerging artists and young creatvies. We're proud to be official charity partners with the AIM Independent Music Awards.
Our Studios are a haven for many young people, and a place they come to for help and support, as well as to express their creativity. We are committed to continuing this throughout the pandemic.
Find out more about how you can support us or contact us directly.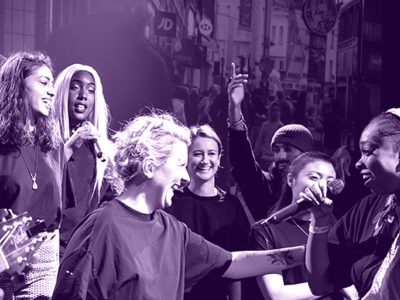 Discover Roundhouse Stories
When you come to the Roundhouse to see a gig or a show, there's something else amazing happening underneath your feet…
Read More