Experience one-off intimate performances in our series of fully seated gigs that bring you closer to the music.
Now in its fourth year, In the Round radically transforms the unique architecture of our main space so that you're never far from the artist.
Featuring artists who've come to define whole genres, alongside acts continuing to explore new territory, this year's In the Round encompasses an eclectic mix of music from fado and contemporary folk to punk rock and retro jazz.
Browse the first shows we've announced in the series below, with more to follow.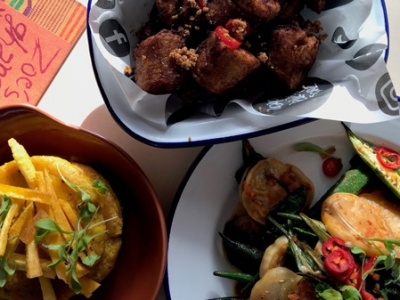 Pop-up dining from Zoe's Ghana Kitchen
Why not enhance your visit with a dish from the critically acclaimed Zoe's Ghana Kitchen. She'll be serving up utterly delicious vegan and meat Ghanaian dishes. Explore the menus.
Read More