In March, 1988 – 30 years ago – one of the most trailblazing, iconic and landmark albums of all time was released – Pixies' first full length recording, Surfer Rosa. To celebrate this occasion, the band announces "Come on Pilgrim…it's Surfer Rosa," a five-night stand of special anniversary shows in our main space where the band will perform Come On Pilgrim and Surfer Rosa, start to finish.
The five-consecutive-night stand will feature Black Francis (vocals, guitar), Joey Santiago (guitar), David Lovering (drums) and Paz Lenchantin (bass, vocals).
Please note that special arrangements will be in place for this event:
Pixies have put new measures in place for these shows to protect fans. Please be sure to read the Terms and Conditions before purchase.
All tickets are £50.00. This is the total cost to the buyer and it includes any and all booking fees, postage & packing, ticket commission etc.
1) Tickets are strictly limited to 4 tickets per person per show.
2) The name of the lead booker will be printed on each ticket. The name cannot be changed once the booking has been made. The lead booker is the named Roundhouse account holder, not the cardholder.
3) The lead booker will be asked to present photo ID that matches the name on their ticket to gain entry into the venue. Acceptable forms of photographic ID are: Passport, driving license, CitizenCard or Photocard. Tickets will not be refunded if you arrive without one of the above forms of ID.
4) If you are booking more than one ticket your guest must arrive at the concert at the same time as you. Failure to do so will result in the guest being turned away.
5) Letters of authorisation will not be accepted.
6) All tickets will bear a Unique Ticket Number (UTN)* to ensure each ticket holder is correctly identified. These UTNS must be displayed at point of resale. The Unique Ticket Number (UTN)* is an anti-fraud device which enables ticket buyers to know that a ticket is legitimate. The Unique Ticket Number (UTN)* allows the buyer to identify the location of their ticket within the venue and the entrance to be used to gain admission to the auditorium.
7) No readmission.
8) Tickets cannot be refunded, only re-sold via Twickets. See below for details.
9) Pixies have appointed Twickets as their official resale partner for this event. Tickets can only be resold via this platform. Buying or selling tickets on any other resale platform/secondary source is strictly prohibited. Transfer of names on tickets is not allowed unless re-sold via Twickets. This is to ensure full transparency and fair access to tickets."
10) If tickets appear on secondary sites, the buyer will be contacted and informed that these tickets are no longer valid.
11) By continuing with your booking, you are confirming you agree to these Terms and Conditions. Failure to adhere to the terms and conditions may result in your order being cancelled. There are no exceptions to this rule.
Twickets is a fan-to-fan ticket resale marketplace where the price of tickets is never more than the original face value. It was set up to counter the profiteering resale sites which encourage ticket touting.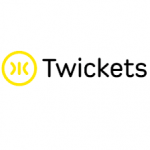 *Feb 2018 BEIS updated guidance
If specified by the event organiser or primary ticket agent, "any unique ticket number specified by the event organiser or primary agent that may help the buyer to identify the seat or standing area or its location". This will be a number or similar that is attached specifically to the individual ticket – not the overall transaction in which a number of tickets may be covered by – and should be helpful in determining the location of the seat or standing area. If the event organiser or primary seller specifies such a unique ticket number ("UTN"), they should clearly identify it as such to the purchaser when the ticket is first sold. It is not and cannot be the barcode. The barcode on a ticket should never be disclosed as this will expose ticketholders and purchasers to the risk of counterfeiting and fraud.
The grounds for including this additional information are that it may enable event organisers to provide further identification of location for tickets e.g. where no seat numbers exist and it may also permit potential buyers to check directly with an event organiser whether a ticket exists and is valid. This could benefit consumers by enabling the development of a verification system but none currently exists. Until and unless it does (and considerable challenges will need to be overcome first) those potential purchasers seeking verification of tickets are advised to contact the event organiser or promoter in the first instance.
Essential Info
Maximum 4 tickets per customer.
Lead booker must show photo ID to gain entry and arrive with all ticket holders.
Lead booker is the named Roundhouse account holder, not the cardholder.
Due to ID checks, the queue may move slower than usual. Please arrive in plenty of time to avoid disappointment.
Latecomers will be admitted throughout.
Booking fees are included in ticket price.
Age restriction: Under 16s to be accompanied, under 14s accompanied and in seated areas only.
Stage Times
6.30pm – Doors
8.30pm – Pixies
11pm – Curfew