Award-winning mental health campaign #IAMWHOLE presents Music 4 Mental Health – a groundbreaking new initiative set to bring incredible individuals, influential communities and the most prolific names in British music together for an unforgettable fundraising concert.
Hosted by half of chart-topping Rizzle Kicks and #IAMWHOLE founding ambassador Jordan Stephens, the night will feature Ed Sheeran, Anne-Marie, James Arthur, Ella Eyre and Olly Murs plus special guests.
#IAMWHOLE, the innovative anti-stigma mental health campaign, was launched in 2016 in partnership with the NHS and YMCA as a direct response to the mental health difficulties being experienced by children and young people.
A monumental collaboration project, Music 4 Mental Health is proud to partner with and raise funds for the UK and Ireland's leading youth and mental health charities; the Campaign Against Living Miserably (CALM), The Mix and YMCA.
PLEASE NOTE THAT SPECIAL ARRANGEMENTS WILL BE IN PLACE FOR THIS EVENT:
1) Tickets are strictly limited to 4 tickets per person.
2) The name of the lead booker will be printed on each ticket. The name cannot be changed once the booking has been made. The lead booker is the named Roundhouse account holder, not the cardholder.
3) The lead booker will be asked to present photo ID that matches the name on their ticket to gain entry into the venue. Acceptable forms of photographic ID are: Passport, driving license, CitizenCard or Photocard. Tickets will not be refunded if you arrive without one of the above forms of ID.
4) Letters of authorisation will not be accepted.
5) If you are booking more than one ticket your guest must arrive at the concert at the same time as you. Failure to do so will result in the guest being turned away.
6) No readmission.
7) Tickets cannot be exchanged or refunded.
8) Music 4 Mental Health has appointed Twickets as their official resale partner for this event. Tickets can only be resold via this platform. Buying or selling tickets on any other resale platform/secondary source is strictly prohibited. Transfer of names on tickets is not allowed unless re-sold via Twickets. This is to ensure full transparency and fair access to tickets. Only general release tickets can be resold.
9) By continuing with your booking, you are confirming you agree to these Terms and Conditions. Failure to adhere to the terms and conditions may result in your order being cancelled. There are no exceptions to this rule.
Twickets is a fan-to-fan ticket resale marketplace where the price of tickets is never more than the original face value. It was set up to counter the profiteering resale sites which encourage ticket touting.
Only general sale tickets can be resold.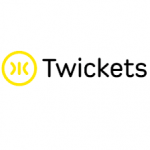 Essential Info
Fees are £2.20 per order and £3.95 per ticket
Under 16s to be accompanied by an adult. In addition to this, under 14s must also be in level 2 standing sections of the venue (limited availability).
Anti-tout restrictions are in place for this event. Please see event page for full details.
Maximum 4 tickets per customer. Lead booker must show photo ID to gain entry and arrive with all ticket holders.
Lead booker is the named Roundhouse account holder, not the cardholder.
Due to ID checks, the queue may move slower than usual. Please arrive in plenty of time to avoid disappointment.
Timings
Doors will open at 5.30pm
We are expecting long queues, so please arrive early
Ed Sheeran will be on stage first at approx. 7pm
The event will ent approx. 10.30pm
VIP tickets include:
Pre-Event
An exclusive invitation to a pre-event show at Camden House where Jordan Stephens will host a panel that will talk about the origins of Whole and how Music 4 Mental Health came about as well as exploring how the panelists have been affected by mental health.
The Show
A seated ticket at the Roundhouse reserved for VIPs.
The After Show Party
An exclusive after show party at a venue nearby.
DJ sets by Deniz Hilmi of the Menendez Brothers and Remu Phillips.
Special guests and influencers will be attending.