Singer songwriter and guitarist James Bay will play here following the release of his second album Electric Light in May.
Aspiring to push his own musical boundaries with the album, Bay notes: "If I had to describe my first album visually it would probably be a flame – while this new album is about a real sonic and artistic evolution for me. The feeling of a 100 watt bulb expanding and brightening is what I envisioned. Electric Light came to my mind and I knew it was perfect."
His debut album Chaos and the Calm was the biggest-selling debut of 2015, selling 345,000 copies and earning the star Brit and Grammy nominations.
Please note that special arrangements will be in place for this event:
1) Tickets are strictly limited to 4 tickets per person.

2) The name of the lead booker will be printed on each ticket. The name cannot be changed once the booking has been made. The lead booker is the named Roundhouse account holder, not the cardholder.
3) The lead booker will be asked to present photo ID that matches the name on their ticket to gain entry into the venue. Acceptable forms of photographic ID are: Passport, driving license, CitizenCard or Photocard. Tickets will not be refunded if you arrive without one of the above forms of ID.

4) Letters of authorisation will not be accepted.

5) If you are booking more than one ticket your guest must arrive at the concert at the same time as you. Failure to do so will result in the guest being turned away.
6) No readmission.
7) Tickets cannot be exchanged or refunded.
8) James Bay has appointed Twickets as his official resale partner for this event. Tickets can only be resold via this platform. Buying or selling tickets on any other resale platform/secondary source is strictly prohibited. Transfer of names on tickets is not allowed unless re-sold via Twickets. This is to ensure full transparency and fair access to tickets."
9) By continuing with your booking, you are confirming you agree to these Terms and Conditions. Failure to adhere to the terms and conditions may result in your order being cancelled. There are no exceptions to this rule.
Twickets is a fan-to-fan ticket resale marketplace where the price of tickets is never more than the original face value. It was set up to counter the profiteering resale sites which encourage ticket touting.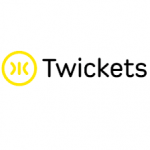 "

The opportunities I've received as a result of the Roundhouse have changed my performance career.

"

Joss

Read my story
Essential Info
Fees are £2.20 per transaction, and £2.95 per ticket.
Maximum 4 tickets per customer. Lead booker must show photo ID to gain entry and arrive with all ticket holders.
Lead booker is the named Roundhouse account holder, not the cardholder.
Due to ID checks, the queue may move slower than usual. Please arrive in plenty of time to avoid disappointment.
Under 16s to be accompanied, under 14s accompanied and in seated areas only.
Stage Times
7pm Doors
8pm Lily Moore
9pm James Bay
11pm Curfew