Hear Leyya from The Other Box, life coach Dr Stacie CC Graham and mental health worker Shalisha Davis talk about their professional experiences as Femmes of Colour and discussing how to look after your wellbeing as an artist.
You will also be given the chance to pose questions to the panel.
No need to book, just turn up on the day.
Panelist biographies
Dr Stacie CC Graham – OYA
Dr Stacie CC Graham is a certified Hatha yoga instructor as well as a certified life coach. In cooperation with the British Wheel of Yoga she is delivering a yoga teacher training course for women of colour. Professionally she works as a management consultant and change coach. Mindfulness forms the foundation of both her professional and personal work. And yoga, in its entirety, signifies for her an art of living.
Leyya – The Other Box
Leyya is a freelance creative and co-founder of The Other Box. An award-winning platform that celebrates and champions people of colour, and people from underrepresented backgrounds in the creative industries. Leyya is a regular speaker at events and on the radio, and has won several awards including Ad Age 'Women to watch Europe 2018', Pitch 100 superwomen, The Dots 'Top 200 women redefining the industry', Creative Equals x Campaign Magazine 'Future leaders', and winner of the WATC Diversity Champion award.
Shalisha Davis
Shalisha has worked in mental health for over 4 years. She currently works for South London and Maudsley NHS Foundation Trust in a forensic mental health unit. She is a Trainee Psychological Wellbeing Practitioner, and is currently studying at Brunel university for a Masters in Psychological Science. Shalisha is also a poet and filmmaker currently working on a creative project called 'Papier-mâché' which is centred around trauma, mental health and healing.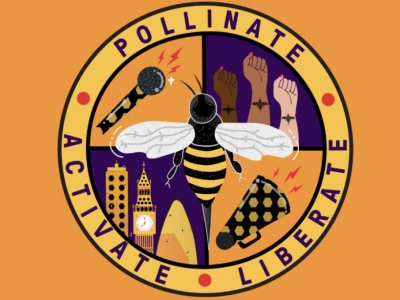 Hive City Legacy
After the event, why not come and see Hive City Legacy, a riotous new show by Femmes of Colour
Read More
Essential Info
This event will be taking place in the Sackler Space.
Under 16s must be accompanied by an adult.