It's 2001. Garage is the anthem of the UK. Nadia feels like it's her time to shine.
A hot summer's night of love promises endless possibilities. Swept up in drinking, dancing, hope, ambition, lust, greed… Nadia will make decisions that will determine the rest of her life.
Rhythmically underscored by your favourite UK Garage bangers. This is theatre you can rave to.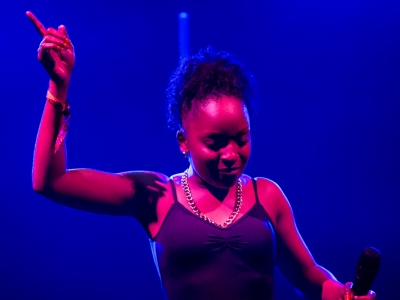 UK
GARAGE

PLAYLIST

:

TUNES

THAT

TAKE

YOU

BACK

Transport back to a time of smoke-filled clubs with sticky floors and dancing with a WKD in your hand. Here are the tunes of your youth.

Read More
Award-winning writer and poet Sabrina Mahfouz explores the legacy of a cultural movement that defined the hopes of a generation in a "generous, joyous and lyrical collision of gig and theatre" (★★★★ The Stage).
With a Little Bit of Luck returns to The Last Word festival following huge success in 2016. This time, legendary Garage duo DJ Luck and MC Neat, Mighty Moe (from the Heartless Crew) and DJ Steady join us to help turn the iconic Roundhouse stage into a full-on garage rave.
Directed by Stef O'Driscoll.
Get ready to instinctively dance, sing and rave
With A Little Bit Of Luck bottles the spirit of the early noughties with style and wit.
Captivating… a unique theatre experience that you can rave to.
Exquisite…filled with poetic twists and turns.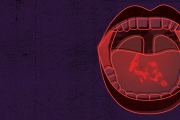 The Last Word festival is home to a captivating mix of live performances that all have a story to tell. Featuring new work by established artists, rising talents and works-in-progress from home-g…
Essential Info
*Fees are £1.95 per transaction
Suitable for all ages.
Captioned.
Latecomers will be admitted at a suitable point in the performance.
Level 2 & Members Bar will be closed for this performance.
---
AGED

16-25?

A handful of tickets are available at just £5 each for GET IN members.

Already a member? Log in first, then hit the 'find tickets' button to see if any GET IN tickets are left.
Stage Times
19:30 – Doors open
20:00 – 21:00 With a Little Bit of Luck
21:00 – 22:00 Mighty Moe
22:00 – 23:00 Luck & Neat
23:00 – Finish
23:30 – Curfew
Stage times approximate and subject to change without notice.