A workshop for spoken word artists and organisations, to provide the tools and tips needed in the competitive spoken word scene.
Learn more about enterprise and branding from Dan Tsu, founder of Lyrix Organix.
Lyrix Organix are live music pioneers who combine event production and education, via spoken word and hip hop in groundbreaking ways. They host the infamous Rum Shack at Glastonbury Festival (Kate Tempest, Akala, ESKA, Shlomo) and the UK Beatbox Championships. They also run education programmes and deliver workshops for The British Council (Sudan, Russia), BIMM London, the Mayor of London and Cardboard Citizens.
You will learn about live performances and audiences, the audience experience, and how to create meaningful concepts, learn about brand development, including strategic planning, vision, and concepts. You will also explore marketing concepts for spoken word, including the latest digital trends and developments to stand out from the crowd, how to grow your business idea and the finance you need to keep it moving.
The workshop is aimed at all levels of experience, from those looking to start their own event or company, through to experienced entrepreneurs looking to take their brand to the next level.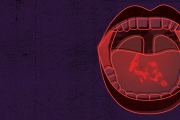 The Last Word festival is home to a captivating mix of live performances that all have a story to tell. Featuring new work by established artists, rising talents and works-in-progress from home-g…
Essential Info
*Fees are £1.95 per transaction
Age guidance: 18+