Imagine seeing the sun rise in a country overseas as it descends on the London sky.
Before Sunset/After Sunrise is an outdoor promenade performance for a maximum of two audience participants at a time, guided telematically by one performer located in a different city across the world.
Connected via the Hangouts video call app on their personal smartphone, the performer and the participants walk through their cities, comparing and synchronizing their journeys while chasing after fleeting rays of light.
What is your experience of sunlight in the big city? You are invited to join a global hunt for the sun…
Concept, Script, Direction: Marina Hanganu
Performers: Jakub Snochowski (PL), Nefeli Tsipouridi (GR), Jess Kaufman (USA), Jack Davenport (AU), Cristina Ispas (RO), Lucian Rus (RO), Cătălina Bălălău (RO);
mentoring: Philip Parr.
Please note that this performance involves walking through outdoor locations in Camden, so comfortable footwear is advisable.
With support from the Romanian Cultural Institute.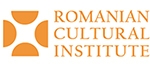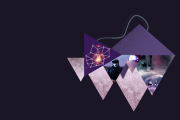 Hack your everyday: Plug in your headphones. Switch on your phone. Press Play. We Are Now is a new London festival that celebrates hacking everyday technologies in performance arts, presenting wor…
Essential Info
Suitable for all ages.
This interactive performance for two audience members at a time and will require participants to walk for around 45 minutes.
Due to the limited capacity, participants should enter the lottery in person in the Roundhouse foyer. Winners of the tickets will be announced 30 minutes before the start time of the show.
Participants are requested to bring their own iPhone/smartphone/tablet/iPad with around 350 MB of mobile Internet (not WiFi) to be able to support a 45 min (discontinuous) video call. Devices should be fully charged before the event. Headphones with an incorporated microphone/handsfree are also useful for covering the city noise. We can also provide headphones with a splitter.
Dates & Times
10th June 18:00, 19:00
11th June 17:45, 19:00, 20:30
12th June 11:00, 18:00