Spit The Atom presents First Words, an evening of new performance, micro-theatre and poetry, where words aren't merely spoken, but experienced.
With scratch performances from STA, and your sizzling sultry sibilance on the open mic, First Words is guaranteed to be a beautiful addition to what has been an amazing celebration of all things spoken word.
Sign up on the door if you want to be heard!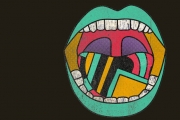 The Last Word, our festival of spoken word, storytelling and live performance returns for the third year running from 24 May – 18 June. Showcasing the genre's original trailblazers, r…
Dates and Times
Thursday 2 June – 8.30pm, MADE Bar & Kitchen