Have you experienced much rejection as a writer? It can hurt, can't it?
Join Mark Grist and Tim Clare, as they explore criticism: discussing the useful and the damaging, how best to handle and learn from both, and how best to share your criticisms with others.
During the workshop produce work under unreasonable time restraints before sharing your writing and applying judgement as if your lives depended on it.
No poems or egos will be harmed in the process of the workshop (probably).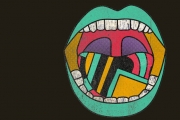 The Last Word, our festival of spoken word, storytelling and live performance returns for the third year running from 24 May – 18 June. Showcasing the genre's original trailblazers, r…
Essential Info
*Fees are £1.95 per transaction.
Latecomers will only be admitted at the discretion of the house.
Ages 16+.