Join poets Deanna Rodger (UK) and Toni Stuart (SA) for a practical writing workshop that looks at how words and poetry can affect social change.
When has a poem changed your life? Who are the poets whose words have changed the course of history? Can the words we write and speak change the narrative of the world we live in – why would we want to?
Deanna and Toni have worked in a range of social settings both locally and abroad, using poetry as a tool to raise awareness, address social issues and create spaces where people are able to speak about the social issues that impact their lives.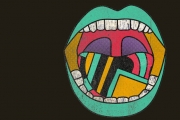 The Last Word, our festival of spoken word, storytelling and live performance returns for the third year running from 24 May – 18 June. Showcasing the genre's original trailblazers, r…
Essential Info
*Fees are £1.95 per transaction.
Latecomers will only be admitted at the discretion of the house.
Ages 16+.